Virgin Trains' Pendolino has been given a new look
Virgin Trains' Pendolino has a new look as part of a fleet repaint programme.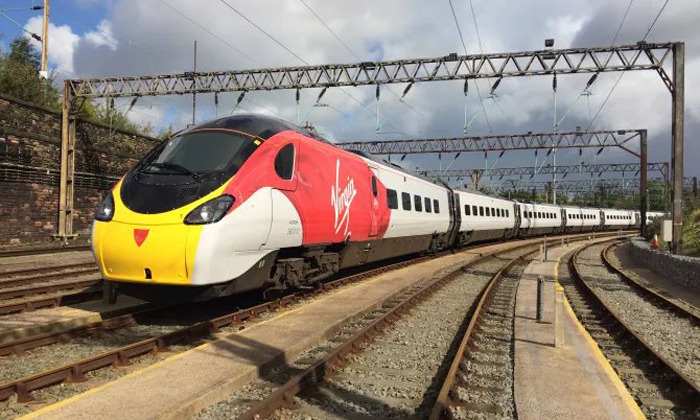 The new look for the Pendolino is of a similar design to Virgin Trains' new Azuma trains which will be introduced on our East Coast services from 2018.
The new livery is named 'flowing silk' and builds on the Virgin brand, adding a new look as well as curves, shapes and dynamism, with the flow across the train taking its main inspiration from the natural world.
"The Pendolino is widely regarded as the UK's hardest working train, and has clocked up over 300 million miles in the last 15 years," said Peter Broadley, Executive Director for Customer, Operations and Safety on the West Coast. "They have been given a fresh lick of paint and will continue to speed customers along the west coast mainline in record time."
The work was undertaken by the trains' builders, Alstom, and its new opened facility in Widnes.
"It is a proud day for us, seeing the first of the iconic Pendolino fleet successfully repainted and out on the network again," added Nick Crossfield, Managing Director, Alstom UK & Ireland. "This is the first work we have completed at our important new Widnes modernisation facility. Not only is it on time and on budget, I am equally proud of the fact we employed 80 people locally, including five new apprentices, to deliver this beautiful new paint job. We look forward to working with Virgin Trains to complete the painting of the rest of their hard-working fleet."
The new Azuma fleet will be introduced in 2018 and is currently being built in the UK.
Related topics
Related organisations
Related regions