Industry-first connection between SNCF and SilverRail announced
An industry-first connection between SNCF and SilverRail has been announced.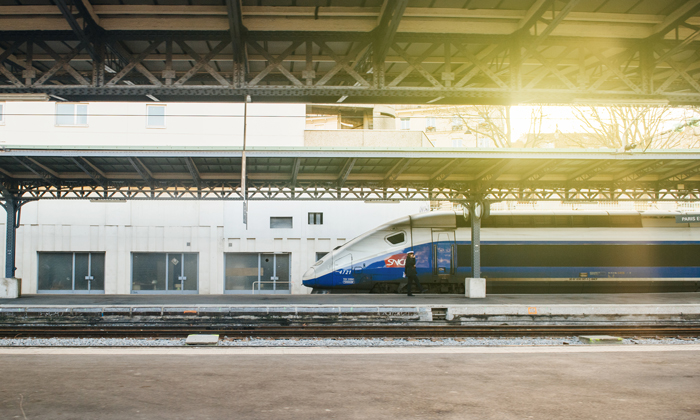 This connection means that SilverRail will be the first non-SNCF partner to connect to SNCF inventories via their PAO (Portail d'Acces aux Offres) API.
Access to the PAO API will enable sales and after-sales operations on SNCF operating carriers, enabling SilverRail (the B2B travel technology company) to be able to distribute SNCF products through its SilverCore technology platform to travel management companies and online travel agents across the world – allowing them to book SNCF tickets on high-speed, long and medium distance routes.
"France is the most visited country in the world, with SNCF being renowned for its innovative mobility solutions – making this partnership a significant development for SilverRail, and the industry itself," said Will Phillipson, Chief Operations Officer at SilverRail. "We are honoured to be SNCF's first partner to use their new PAO API, and the first Rail Distribution System (RDS) to have this level and depth of a connection."
France was the first European country to invest in high-speed rail and today they have over 200 cities connected to high-speed TGV trains. By enabling SilverRail to distribute globally, SNCF can expand its reach to international travellers looking to book rail travel within France.
"Travel Agency distribution is very important to SNCF, especially when addressing corporate customers," added Pierre Matuchet, Senior VP Marketing and Information System at Voyages SNCF. "Agencies can differentiate themselves by innovating on their technological offer, especially online. The good connectivity to our offers is thus fundamental to the quality of their tools. SilverRail offers new solutions with a platform specialised on railway products from all countries. It was logical that SNCF, as a major global operator, should be integrated to this platform. For our distributors, this extends the choice of available solutions. For SNCF, this is an additional way to promote our offers. This new SNCF-SilverRail partnership is win-win for all parties."
Related topics
Related organisations
Related regions