Vectron MS now certified for operation in the Netherlands
The multisystem variant of the Vectron locomotive has received certification by the Dutch safety authority, ILT, for operating in the Netherlands.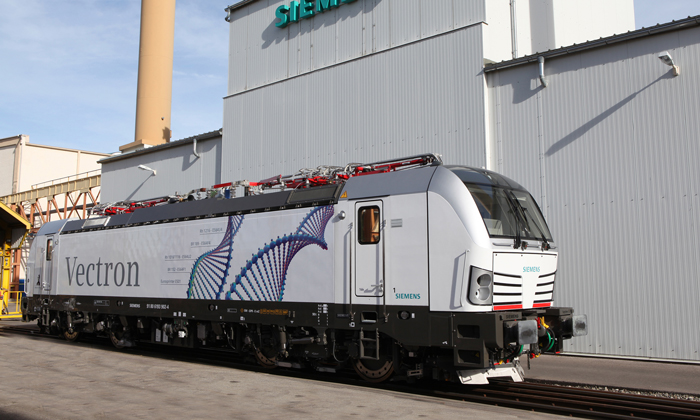 This marks an important milestone in the locomotive being able to serve the entire Rhine-Alpine Corridor with Austria, Germany, Italy, the Netherlands and Switzerland, with 121 of the previously sold Vectron locomotives now being able to be operated in the Netherlands.
To date, 33 customers have chosen the Vectron for their fleets and ordered over 600 locomotives. The Siemens 330 Vectron locomotives currently in service have already covered a total distance of 90 million kilometers.
Furthermore, with its certification in the Netherlands, the Vectron can now be operated in a total of 18 European countries.
The locomotives have previously been certified to operate in Austria, Bulgaria, Croatia, Czech Republic, Finland, Germany, Hungary, Italy, Norway, Poland, Romania, Serbia, Slovakia, Slovenia, Sweden, Switzerland and Turkey.
Related organisations
Related regions