Alpha Trains takes delivery of new Vectron Multisystem locomotives
Alpha Trains has taken delivery of the last two of a total of ten new Vectron Multisystem locomotives.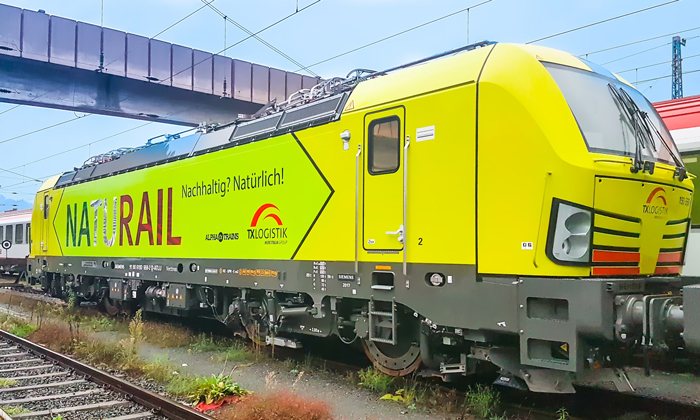 The Vectron Multisystem locomotives have a maximum power of 6,400kW and are rated for a top speed of 160km/h, and for cross-border traffic, they are equipped with country-specific transaction and train safety systems as well as the European Train Control System (ETCS).
Webinar: BONAXLE® – induction hardened axle providing higher safety & lower LCC
Speaker Petr Kucharczyk discusses the technology behind BONAXLE®, the steel grades and the validation tests that are performed, and most importantly, about the benefits you will see by applying BONAXLE® to your wheelsets, bogies and rolling stock.
"The new multisystem locomotives, which represent another clear step forward in the continuing modernisation of our rolling stock, provide high operating efficiency," said Mirko Pahl, CEO of TX Logistik AG. "At the same time, with their sensor technology, they contribute to the digitalisation of rail freight traffic, because these sensors make it possible to implement the next step in forward-looking maintenance."
In addition to the financing and the project management during the construction phase, Alpha Trains is also responsible for the complete service and maintenance of the locomotives.
We are pleased that we… are able to put state-of-the-art technology on the rails and to build up relationships of trust over the long term…"
"The collaboration with TX Logistik has proven to be both constructive and fruitful throughout the entire construction phase," added Fernando Pérez, managing director of Alpha Trains Locomotives Division. "We are pleased that we, together with our customers, are able to put state-of-the-art technology on the rails and to build up relationships of trust over the long term."
Locomotives nine and ten were delivered before the planned deadline and immediately hit the rails for TX Logistik. The six Vectrons already leased to TX Logistik in the spring have extraordinary and striking decals and the appearance of the four new locomotives (two of them already handed over in August) also stands out.
Locomotives seven and eight take up the superhero motif: 007 and 'your daily heroes' pay creative tribute to the profession of train driver, while decals on the Vectrons recently delivered emphasise the principle of sustainability, which plays an important role both at TX Logistik and at the leasing company Alpha Trains.
Related organisations
Related regions