Alstom to build 14 Coradia iLint fuel cell trains for LNVG
LNVG, Alstom and Linde have agreed the delivery of 14 Coradia iLint fuel cell trains and their 30-year maintenance and energy supply in Wolfsburg, Germany.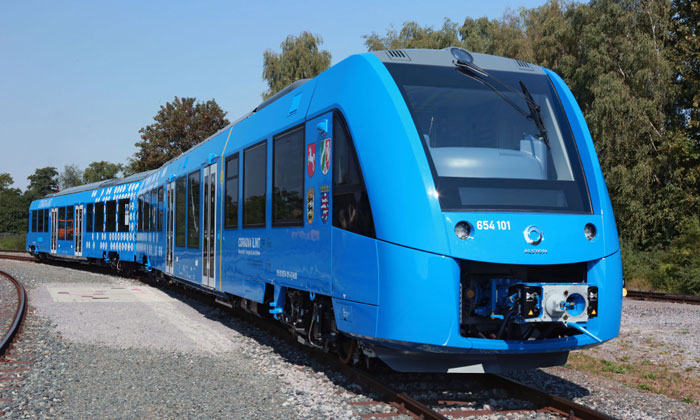 The 14 hydrogen fuelled trains will be built by Alstom at the Salzgitter site in Lower Saxony.
The Coradia iLint can cover up to 1,000 kilometres with one tank, reaching a maximum speed of up to 140km/h. 
They will replace transport authority Elbe-Weser-Verkehrsbetriebe's (evb) multiple diesel units and consequently reduce daily pollutant emissions to zero.
The Linde Group will provide the hydrogen supply for the trains and erect and operate the worldwide first hydrogen filling station for trains in Bremervörde. The necessary investment costs are estimated at around 10 million euros, which will be funded by the Federal Government. 
The Local Transport Authority of Lower Saxony (Landesnahverkehrsgesellschaft Niedersachsen, LNVG will rent the premises for the filling station from evb and will make it available to Linde AG, which will also be responsible for the operation and construction permit. The on-site production of hydrogen by electrolysis and by means of wind energy will be planned in a later phase of the project.
The Coradia iLint prototype will begin pilot operation on the evb network in spring 2018, together with a second vehicle. Full operation will see the trains conveying travellers between Cuxhaven, Bremerhaven, Bremervörde and Buxtehude from December 2021.
LNVG will purchase the trains for its own vehicle pool and then rent them to a railway operator. The fuel cell trains will be maintained by Alstom in the evb depot in Bremervörde, which will be extended for this purpose.
"From now on there will be a real alternative to diesel trains in non-electrified rail transport," commented Olaf Lies, Economy and Transport Minister of Lower Saxony.