Passengers taking risks to catch their train
Too many passengers are willing to rush to take risks to get on and off trains while the doors are closing, according to rail safety body RSSB.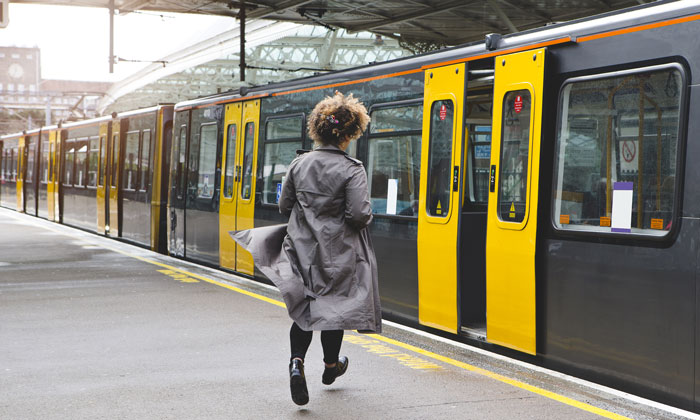 Research has shown that nearly three quarters of passengers will still try to get on a train once the door alarm starts to sound, with over half still intent on boarding just before the doors start to close.
Of those interviewed as part of the research, two thirds of rail passengers failed to associate the door close alarm as meaning "stand back", with most disregarding it and continuing to board.
The majority of passengers also mistakenly believe that all train doors are like lift doors, and will always re-open if something was obstructed in them, RSSB says.
Over 1.73 billion journeys are made by passengers every year. And although train travel is fundamentally safe, and far safer than travelling by road, in the worst cases, passengers have suffered major injuries after being trapped in the doors and dragged by the train. Such unfortunate incidents have happened at King's Cross (2011), Jarrow (April 2012), Newcastle Central (June 2013), West Wickham (April 2015), and Hayes and Harlington (July 2015).
However, RSSB's research has shown that a significant number of people – 16 per cent – will still try to board even as the doors are physically closing together in front of them, putting themselves at risk. Even in cases where no one is injured, incidents can cause unnecessary delays to trains.
Industry is looking at how to increase passenger awareness of the issue, and encourage more vigilant behaviour, in spite of the pressures many will feel to hurry for their train.
The research has also revealed the variety in types of train and door, where some take longer than others to close. Enhanced audible messages and timings of warnings and alarm types can also help reduce the risk, according to RSSB.
RSSB's Lead Human Factors Specialist, Paul Leach, commented: "Rail companies will want to do everything they can to make passengers safe. That includes managing the risk when trains leave stations and fully learning from incidents when they do occur. Network Rail, passenger and freight train operators and other rail bodies are working closely with us on these issues to ensure train travel continues to be the safest transport on land."
The research which revealed passenger perceptions and attitudes towards door closure formed part of a project "Optimising door closure arrangements to improve boarding and alighting" (reference T1102), which was completed in May 2017: https://www.rssb.co.uk/research-development-and-innovation/research-and-development/research-project-catalogue/T1102
Related topics
Related people