London Bridge's huge new concourse now open to the public
After 10 days of major engineering work, the final section of the new concourse and five new platforms are open to the public as London Bridge's redevelopment nears completion…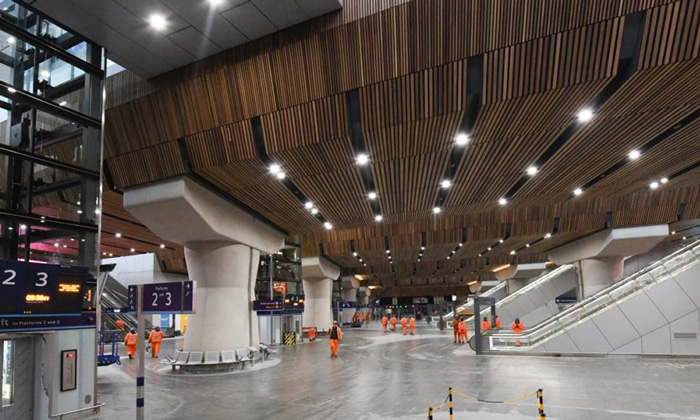 Credit: Network Rail
The £1 billion redevelopment of London Bridge Station, after more than five years of work, has reopened to the public. Cannon Street services resumed stopping at London Bridge as the modern new concourse and final five platforms opened for the first time.
"A major milestone in the transformation of London Bridge and rail transport across London has been made. I'd like to thank our passengers for bearing with us throughout the past few years while the engineering works have been underway," said David Statham, Managing Director, Southeastern. "As a result, they will see new routes and more reliable Southeastern services, including new destinations, connecting communities between London and across Kent."
Since work began in 2013, London Bridge has been transformed by Network Rail as part of the government-sponsored Thameslink Programme. 50 million passengers use London's oldest station each year and now available to them is a vast new concourse, which unites all fifteen platforms for the first time. Modern facilities make the landmark station fully accessible for all and the two new entrances on Tooley Street connect the north and south sides of the station.
"The work at London Bridge paves the way for the reintroduction of Thameslink services at the station and GTR's modernisation of its train services," stated Charles Horton, Chief Executive Officer, Govia Thameslink Railway. "In May we'll be introducing an exciting, new, expanded Thameslink network connecting new communities north and south of the capital with quicker journeys across central London and additional capacity."
The tracks through and around the station have been entirely remodelled to modernise the infrastructure; allowing more trains to travel through London, reducing delays and bringing more reliable journeys to more destinations than ever before. Work is expected to continue on the station concourse until the spring, and throughout 2018 new shops, cafes and leisure facilities will open, fuelling the reinvigoration of the area and improving passenger experience.
Elsewhere in the south east, Network Rail engineers undertook 10 days of major engineering work at Redhill to build a new platform with new track and signalling. This will remove conflicts between North Downs and Brighton Main Line services, increasing capacity at Redhill station and providing greater flexibility to train services through the area.