TX Logistik is first customer to order new TRAXX Multi-System locomotives
Bombardier is due to provide 40 new innovative TRAXX Multi-System and long-term fleet maintenance to TX Logistik…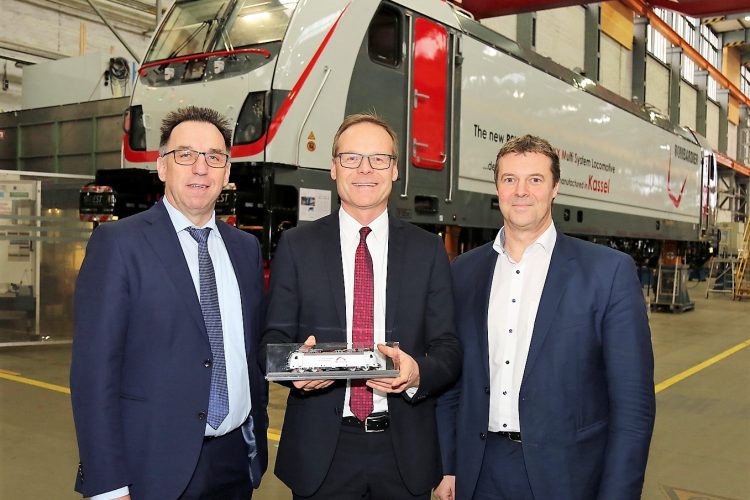 Bombardier Transportation and European rail transport company TX Logistik have signed a contract for 40 innovative BOMBARDIER TRAXX MS3 (Multi-System) locomotives. The contract includes 15 years fleet maintenance with preventive and corrective maintenance that will increase TX Logistik fleet's reliability and availability.
The contract for the 40 locomotives and 15 years fleet maintenance is valued at €250 million. The contract also includes an option for up to 25 additional locomotives. Deliveries are planned to start in summer 2019.
Michael Fohrer, President of Locomotives & Light Rail Vehicles and Chairman of the Management Board, Bombardier Transportation GmbH Germany, emphasised: "The TRAXX MS3 is based on the successful TRAXX platform with more than 1,750 locomotives in operation across Europe. Its cross-border function gives operators the ability to work across nearly all of continental Europe."
Bombardier's TRAXX locomotive platform consists of the TRAXX AC3 locomotive (alternating current), TRAXX DC3 locomotive (direct current) and TRAXX MS3 locomotive (multi-system, all main currents in Europe). From the operator's view the key strength is its ability to pull one additional wagon per train compared to other locomotives of the same performance class. The energy costs are low due to reduced energy consumption, dependant on operational loads, and because of its regenerative braking system.
The latest signalling technology for the TRAXX MS3 locomotive is introduced offering dynamic transitions at country borders or signalling system changes.