New approach to manufacturing locomotives at GE Transportation
GE Transportation reveal a new manufacturing process for locomotives which is expected to increase efficiency and improve competitiveness…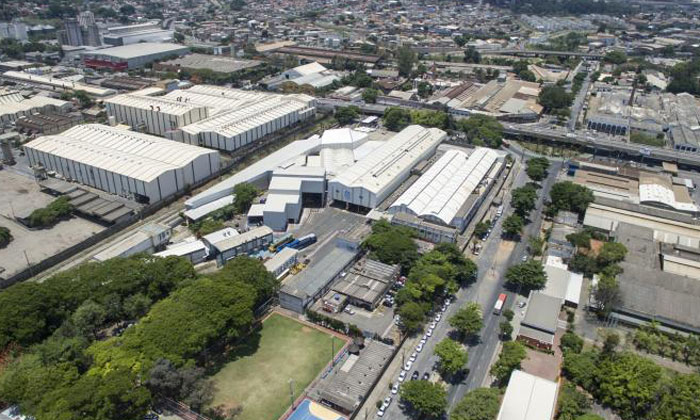 GE Transportation's plant in Contagem, Brazil (MG) has unveiled a new approach to manufacturing locomotives with a mixed-model moving assembly line.
The Lean Manufacturing system, one of the first in the industry, differs from the traditional stationary line with a design that enables employees to assemble different locomotive configurations on the same line. The mixed-model moving line is therefore a more efficient and sustainable approach to locomotive production.
The new production system has increased the plant's productivity and optimised the workforce. Lead time has been cut by approximately 20 per cent, inventory has been reduced by $1.75 million and 1,256 square meters of space have been saved.
"This new manufacturing approach allows for optimisation of the whole production process and promotes the company's lean culture," said Afonso Borges, GE Transportation's Industrial Director. "It enables us to improve the entire production system from end to end and from the supplier to the final customer, which contributes to delivering better results, ensuring a more competitive and flexible business."
A scale model was constructed to test the moving line concept before the new process was confirmed. More than 100 simulations were conducted to ensure all aspects were understood. The validation process enabled the team to define the flow, layout and ideal space required for the production system in the factory.
The moving line is now operational and moves between 1.15 – 2.20m per hour. The production system also provides real-time visibility to the various stages of manufacture which promotes a problem-solving culture among the employees.
"The mixed-model moving line was born connected. This means that several sensors have been installed to show the progress of all locomotive manufacturing steps, so delays, problems and other data are visible in real time through software developed to manage the line. Thus, it is possible to follow the production even remotely," said Afonso.
The new assembly line is part of GE Transportation's continuous investment in Lean Manufacturing and Brilliant Factory to increase sustainability in the challenging market.