Virgin Train's West Coast franchise extension brings Wi-Fi on-board
Virgin Trains is to run the West Coast franchise for another year, bringing station, staffing, ticketing and safety improvements, as well as the promised on-board connectivity…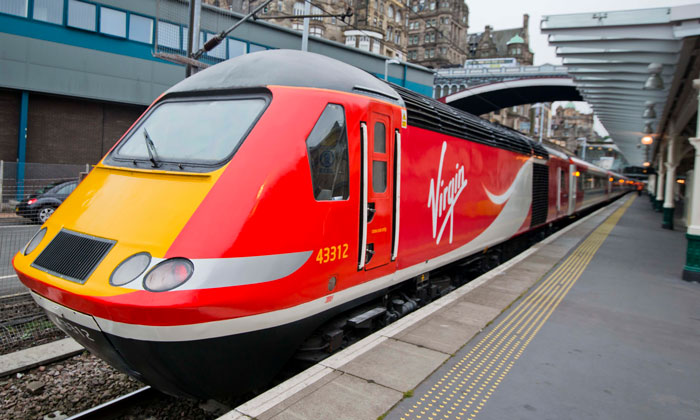 Investment from a new franchise deal with the Government has enabled Virgin Trains to continue to run the West Coast franchise and can now offer free Wi-Fi to all customers.
All 56 Pendolino trains will experience a refit which will improve the on-board equipment and Wi-Fi connection.
The Government's investment of £7.5 million will see Virgin Trains continue to run the West Coast franchise to at least 31 March 2019. Welcoming the new deal, Phil Whittingham, Managing Director of Virgin Trains on the West Coast commented: "I'm delighted that we have secured a new contract to continue operating on the West Coast. The investment will see a big improvement in our on-board Wi-Fi and follows our industry-leading innovations such as automatic delay-repay and free films and TV on board via our Beam app."
The Wi-Fi upgrade is scheduled to begin on the Pendolino fleet, which carries 85 per cent of the customers, from May 2018 and will be completed by January 2019. The new technology has been called 'future-proof', meaning it will work alongside 5G mobile networks when they come into operation. The upgrade is expected to unlock more technology-led improvements which should lead to an increased passenger satisfaction.
Virgin Trains is also going to investigate eliminating 'not-spots', or places without mobile phone coverage, on parts of its network. The route taken by the west coast mainline sees a large number of these as the trains pass through cuttings and tunnels. This work, together with the Wi-Fi improvements, will allow customers to work more effectively on the trains, securing increased economic benefits for the UK.
The new contract will also bring station improvements including additional seating, carpeted areas and improved toilets. There will be extra staff during busy times to better accessibility and enhanced customer information during disruption, with all station ticket machines offering contactless payments.
The invitation to tender for the new West Coast Partnership is expected to be issued shortly. Virgin Trains is short-listed to bid for this franchise, with the bidding partnership consisting of Stagecoach (50 per cent), SNCF (30 per cent) and Virgin (20 per cent).