UK Minister pledges to remove diesel-only trains from tracks by 2040
Jo Johnson, the UK's Minister of State for the Department for Transport, has announced plans for every diesel train in Britain to be scrapped by 2040…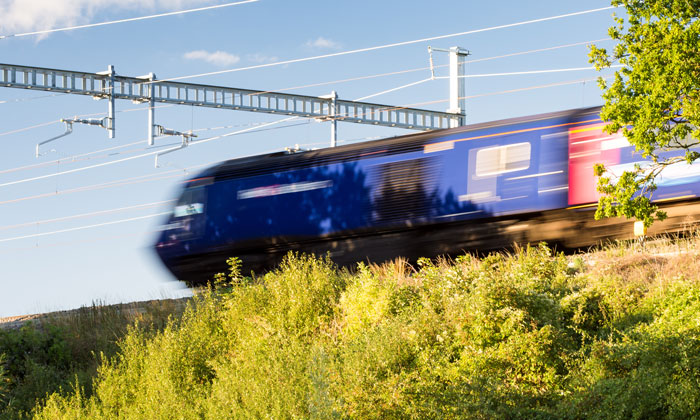 In a bid to significantly cut pollution on Britain's rail network, the Minister has asked rail companies to investigate and ultimately switch to alternative fuels and battery technology.
In his statement, the Minister acknowledged that reducing pollutants and improving air quality is urgently needed and for tough new environmental performance goals in each rail franchise to be set which the train operators will have to meet.
In response to the plans, Mark Phillips, Chief Executive of RSSB, the Rail Safety and Standards Board, said: "We welcome the Minister's ambition to reduce carbon emissions from the railways. RSSB is leading the way, through our research and innovation programmes and by facilitating the Sustainable Rail Programme. In 2015, we co-funded a £7 million pilot of a battery-powered train with industry partners and we are working with Alstom to pilot a hydrogen powered train in late-2019 or early-2020. We look forward to continuing to work with the government to realise the vision of a cleaner, more efficient and more sustainable railway."
Dr Jenifer Baxter, Head of Engineering at the Institution of Mechanical Engineers, said: "Phasing out diesel-only trains is an important step. But achieving the transition to a low carbon transport network will require the introduction of a mix of different technologies and policies."
Jenifer continued: "…over the course of the next 20 years we may see the introduction of hybrid trains using diesel and battery technologies as well as hydrogen trains on lines where electrification is cost prohibitive. In the interim it may be appropriate to retrofit technology, such as stop-start functionality on existing diesel locomotives; reducing emissions while trains are standing at platforms.
"There is also the option of bi-mode trains that can run on both electrified and diesel lines, however these have higher capital and maintenance costs than pure electric trains and as they are heavier they also emit even more emissions than diesel trains, when operating in diesel mode."