The new Intercity Express train has arrived in Inverness
A new fleet is being prepared for the rail network connecting Scotland and England, bringing more reliable services, enjoyable amenities and faster acceleration for reduced journey times…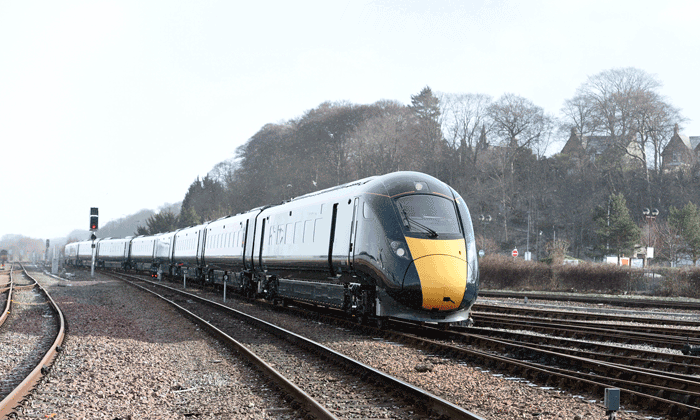 For the first time, a new Intercity Express train has arrived at the Inverness depot for testing, in preparation for entering service later in 2018.
The Hitachi-built train is completing test runs in Scotland where staff have the opportunity to familiarise themselves with the train.
The new train is the first of a fleet of 65 Intercity Express trains that will run from Inverness and Aberdeen to London. Expected to offer up to 81 more seats, more legroom and space for luggage and bicycles, alongside improved on-board technology including a traffic-light style seat reservation system, the new service is a step forward to improve passenger satisfaction across the network.
A £5 million investment has been made at the Inverness depot, by Hitachi Rail through the government-led Intercity Express Programme, to allow the trains to be serviced and maintained using modern technology, meaning more reliable, delay-free journeys for passengers.
Andy Rogers, Intercity Express Programme Director at Hitachi Rail, said: "Having the train at the depot, with its new £5 million investment, is an important milestone for the project and it means the start of service is a step closer for people in Scotland. Later this year, trains will make it easier and more pleasant for passengers to travel around the country, boosting leisure journeys, connectivity and local economies."
For the first time for the UK, the Intercity Express trains, which are already in operation on the Great Western Mainline, are hybrids. They can run on electric or diesel power – a better choice for the environment.
Under electric power the trains will produce no emissions and have a maximum speed of 125mph. Yet, even in diesel mode, harmful emissions, like PM10 and NOx, will be reduced by up to 90 per cent compared to older trains.
The new trains and depot infrastructure are being built as part of the UK Government-led £5.7 billion Intercity Express Programme that is supported by Hitachi's investment in their £82 million purpose-built factory at Newton Aycliffe, County Durham. A further £20 million is being invested in depots across Scotland to maximise the reliability of trains for passengers.
This will see upskilling of depot staff and the installation of new technology to allow the trains to be maintained and serviced in Scotland for 27 and a half years. Approximately 300 people will be employed in depots across the country. 
There are also 70 Class 385 electric commuter trains, which will run between Edinburgh and Glasgow and 19 Transpennine Express trains that will connect Northern England with major cities in Scotland.
Rail Minister, Jo Johnson, said: "The new state-of-the-art Intercity Express fleet will provide more space, more comfort and more reliability for passengers on the East Coast Line when they are introduced later this year, with 65 new trains and nearly 500 new carriages running between London and Scotland."