Most powerful all-electric 'Make In India' locomotive completed by Alstom
In line with the Government's and Indian Railways' target towards 100 per cent electrification the new locomotives will bring down operating costs and significantly reduces greenhouse gas emissions…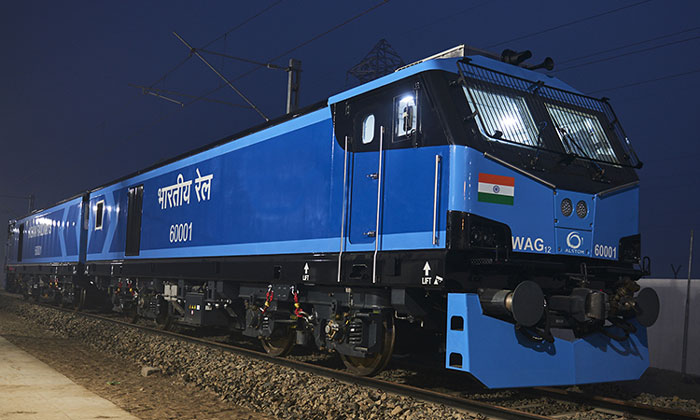 Alstom's state-of-the-art locomotive facility at Madhepura in the State of Bihar has completed its first all-electric locomotive.
This first locomotive is part of a €3.5 billion order, comprising of 800 electric double-section locomotives, signed in 2015 which contributes to the Ministry of Railways' public-private partnership programme to modernise the country's rail infrastructure.
"Our operations in India are paramount to our business globally and we continue to stay committed to developing India's infrastructure needs, improving the quality of services to citizens and investing in the nation's economy," said Henri-Poupart Lafarge, Chairman and CEO, Alstom. 
Further commenting on the completion of the first electric locomotive, Henri-Poupart added: "This project stands as a shining example of Alstom's commitment to 'Make in India'. Apart from creating thousands of jobs directly and indirectly, we have created a strong localised supply chain for this project, with 90 per cent of the components sourced locally."
With 12,000 horsepower each double section locomotive, part of Alstom's Prima locomotives family, has a hauling capacity of 6,000 tonnes and a speed of 120km/h which provides faster and safer movement of heavier freight trains across the country. This therefore reduces congestion for freight and passenger train services.
Equipped with IGBT based propulsion technology (insulated-gate bipolar transistor), the locomotives will be compliant with Indian standards of freight transport and have the ability to endure the Indian climate and conditions. The locomotives were developed with the support of six Alstom sites in France: Belfort for the six first car bodyshells, Ornans for the motors, Tarbes for the traction, Le Creusot for bogies, Villeurbanne for the train control monitoring systems and Saint-Ouen for the design.
Alstom has also announced three new contracts worth approximately €75 million: A power supply contract from the Mumbai Metro Rail Corporation Ltd (MMRCL), a contract for new train sets from Chennai Metro Rail Corporation and another power supply contract from Jaipur Metro Rail Corporation. This shows Alstom's growing footprint in the country, in both the urban space as well as the mainline space.