Infrastructure Australia's priority list is supported by ARA
Many infrastructure projects have been identified as priorities in a list for 2018 by Infrastructure Australia, all of which have the support of the Australian Railway Association…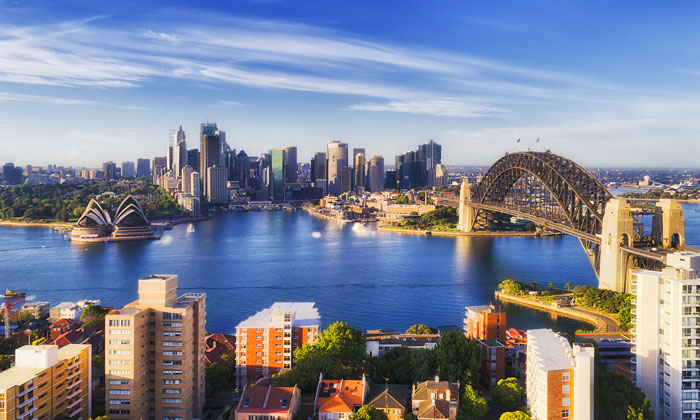 The Australasian Railway Association (ARA) has welcomed Infrastructure Australia's (IA) 2018 Infrastructure Priority List.
The ARA believes IA plays an integral role in identifying long-term nation-building infrastructure projects that are productive and sustainable for Australia's future.
"All of the rail projects listed on IA's 2018 Infrastructure Priority List are important nation-building initiatives and are endorsed by the rail sector," said Danny Broad, CEO, ARA. "As Australia's population grows by around 1.5 per cent a year, rail infrastructure will be the backbone to Australia's growing passenger and freight needs. To manage the challenges posed to our cities and regions in the long-term, Australia will need to ensure that it continuously invests in rail infrastructure.
"IA's 2018 Infrastructure Priority List provides governments with the foresight to enable change today that will provide the passenger and freight solutions of tomorrow.
"We know that rail is an efficient, environmentally and socially beneficial mode of transport.  We also know that rail has lower emissions than road transport, is safer and can help reduce congestion in our cities.
"The significance of these rail projects identified by IA warrants special attention and seeks investment from governments at all levels. Our networks of infrastructure and services connect people and communities, support freight transport across the country, help deliver our resources to overseas markets and continue to generate economic growth and employment.
"The latest update to the Infrastructure Priority List by IA has identified Sydney Metro: City and Southwest as a high priority project that has been positively assessed by the Infrastructure Australia Board.
"IA has also identified the Beerburrum to Nambour Rail Upgrade and Inland Rail as priority projects, which will bring significant opportunities to our nation.
"Other high priority rail initiatives, awaiting business cases include increased capacity for the Sydney and Melbourne rail networks, Cross River Rail, the National Freight and Supply Chain Strategy, the Rail Network Optimisation Program, preserving the corridor for Western Sydney Freight Line and the Intermodal Terminal, preserving the corridor for the rail connection to the Western Sydney Airport, preserving the corridor for the East Coast High Speed Rail, the Port Botany freight rail duplication, the Gawler line rail upgrade and the Port of Brisbane's dedicated freight rail connection."