Metra is stopping the sale of tickets through their website
Tickets will have to be purchased through mobile applications, ticket agents or ticket machines after June 2018 as Metra removes the option to purchase tickets from their website…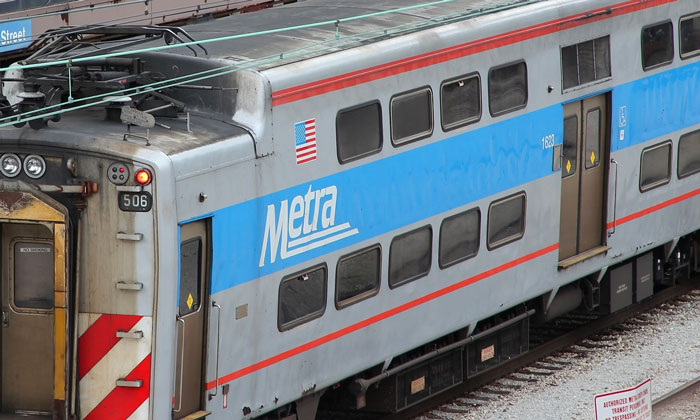 Due to declining use and efforts to cut costs, Metra is ending its Ticket-by-Internet programme.
The last day to purchase a monthly pass (the July pass) via the website will be 20 June and the last day to purchase a 10-ride ticket will be 30 June.
Internet sales of monthly passes and 10-ride tickets started in September 2009 and customers had the option to set up recurring orders to a monthly schedule or make one-time purchases.
Online sales of monthly passes peaked in 2014, when an average of 5,162 were sold per month. Sales of 10-rides peaked in 2011, when the monthly average hit sales of 4,875 tickets. Since then the figures have been decreasing, especially after the introduction of the mobile ticketing Ventra App in late 2015.
In 2017, Metra sold an average of 2,654 monthly tickets per month through the website (approximately three per cent of the overall total) and an average of 1,201 10-rides per month through the website (less than one per cent of the overall total).
Ending the programme allows Metra to save around $144,000 in annual website hosting and maintenance costs, as well as interface support costs. In addition, Metra can avoid $70,000 in required credit card security upgrades as well as at least $240,000 in associated costs.
"We understand this change will inconvenience some Metra customers," said Metra CEO and Executive Director, Jim Derwinski. "However, we are trying to find efficiencies wherever we can and we still offer several other sales channels, including the convenient Ventra App."
Metra customers who have recurring website ticket orders or who make occasional one-time website purchases will instead have to use the Ventra app, ticket agents, ticket machines or an employer's Transit Benefits programme.