Grand Central Railway begins £9 million Adelante train renovation
The refurbishment programme, once completed, will improve passenger satisfaction with more comfortable and luxurious trains; encouraging more riders to use the rail network…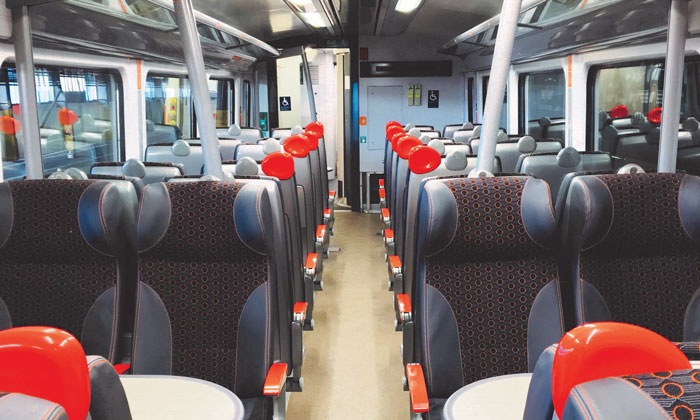 Grand Central Railway has begun their £9 million refurbishment and gave customers a preview of the first of 10 refurbished trains which took to the tracks en-route to London.
The refurbishment programme will continue throughout 2018, including the five trains that were recently transferred from Great Western Railway.
Dave Hatfield, Grand Central's Fleet Director, said: "We're delighted to bring this refurbished Adelante train back into service and let our customers see what we have been working on. The refurbishment programme is well underway and will continue throughout 2018. Our five newly acquired trains will also be rebranded in Grand Central livery as part of the improvement programme."
The interior and exterior overhaul has been designed to fulfil business and leisure passengers' comfort needs. The upgrade includes a full interior refresh, new seats with leather edging, new floor covering, exterior and interior repaint, upgraded catering facilities, refitted toilet facilities with disabled access and baby changing facilities.
The upgrade will also incorporate energy efficient LED lighting and power sockets for charging mobile phones, laptops and other electrical devices.
The refurbishment is part of Grand Central's ongoing investment programme; enhancing the customer experience on-board, online and at stations.
Richard McClean, Managing Director at Grand Central, said: "I'm sure passengers using this train will enjoy travelling Grand Central in greater comfort, in smart surroundings and with enhanced on-board facilities. We pride ourselves on listening to our passengers and taking their feedback. They've told us what is most important to them and that's why we're investing £9 million to improve the comfort and reliability of our entire fleet and services."