California State receives over $1 billion for rail service improvements
Metrolink receives their biggest ever grant of $875 million, demonstrating California's dedication to improving public transport and the sustainability of their networks…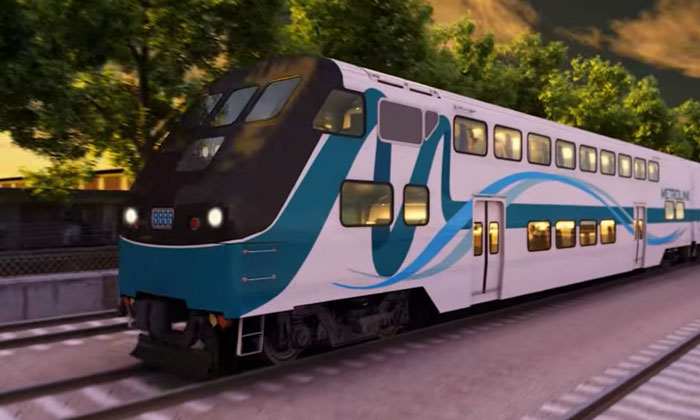 Credit: Metrolink
The California State Transportation Agency (CalSTA) has announced grants totalling $1.175 billion will be awarded to Metrolink and Southern California regional rail state.
"This is the largest single award of grant funds Metrolink has ever received and, when leveraged with federal and other funding, will transform regional rail service to serve more passengers and remove cars from our crowded motorways," said Metrolink CEO, Art Leahy. "This is an exciting first step in funding our SCORE vision for commuter rail in Southern California."
Metrolink developed the Southern California Optimized Rail Expansion (SCORE) plan in partnership with freight and intercity rail operators to increase rail service for the expected population and job growth in advance of 2028 – when Los Angeles host the Olympics.
"This award is critical for Metrolink because it will provide much-needed funding for expansion projects and rehabilitation to ensure we can continue to operate a safe, reliable system for the future in Southern California," said Art. "Our agency is thankful to the State for making this investment and recognising that regional rail is critical to the movement of people and the economy in Southern California, especially since the motorways are among the worst in the world and will only worsen as our population increases."
Metrolink will receive $875 million from the State's Transit and Intercity Rail Capital Program (TIRCP). Nearly half of that grant will be used to extend run-through tracks at Los Angeles Union Station south across the U.S. 101 Freeway, so trains don't have to enter and exit from the north. This project could save up to 20 minutes in travel time.
The balance of the TIRCP funds will be used for significant investments in infrastructure called for in the SCORE plan, such as adding track, signals and additional station platforms, helping Metrolink provide more reliable and frequent services throughout Southern California. These funds will help services on key Metrolink corridors that serve Los Angeles, Orange, Riverside, San Bernardino and Ventura counties.
In addition, the State awarded three additional TIRCP grants, one each to LA Metro, Los Angeles – San Diego – San Luis Obispo Rail Corridor Agency (LOSSAN) and San Bernardino County Transportation Authority (SBCTA). 
The State has also gifted $300.3 million to fund construction of a new station in Santa Clarita, level crossing separations in Los Angeles, San Bernardino and Ventura Counties and a passenger rail line extension to Redlands. These grant programmes help meet the State's climate and air quality goals and are funded by SB 1 state gas tax and Cap and Trade proceeds.