Downtown Bakersfield's high-speed rail station has been approved
California High-Speed Rail Authority have worked with the City of Bakersfield to create a plan for the future, focused on improving the rail connections and developing Downtown Bakersfield…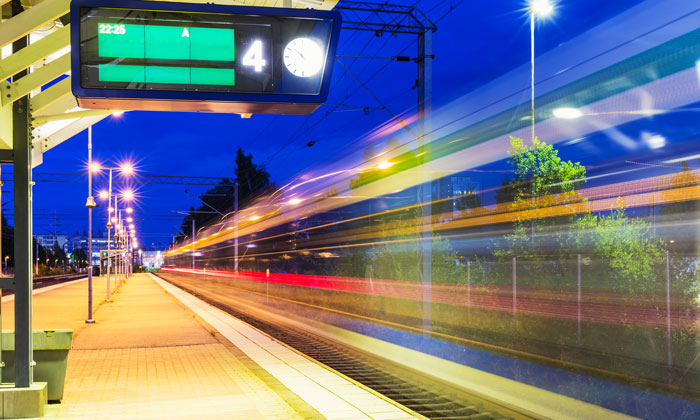 The Bakersfield City Council has voted to approve the 'Making Downtown Bakersfield' Station Area Vision Plan and Environmental Impact Report, which is expected to continue revitalisation efforts and guide future development of Downtown Bakersfield.
In 2015, the City of Bakersfield, alongside the California High-Speed Rail Authority, launched a station planning and community engagement campaign, collating the opinions of local residents and business owners regarding the future of the area.
"The vote to approve this vision plan by my council colleagues demonstrates the City's commitment to working with high-speed rail and our continued investment into the future of Downtown Bakersfield," said Bakersfield City Council Member, Andrae Gonzales.
During the Station Area planning process, the City identified and analysed opportunities and challenges, in order to develop a Vision Plan that focuses on multi-modal transportation, establishes an urban design and creates an economic development strategy that optimises future growth in Downtown.
Other areas examined in the plan included: Jobs, housing, retail, entertainment, art, cultural amenities, pedestrian and bicycle access, parking, streetscape improvements, lighting, wayfinding, open spaces, recreation and sustainability.
The Vision Plan is intended to benefit the entire community and adoption will establish a strategic vision for the continued evolution of Downtown Bakersfield which will help streamline future Downtown development.
"The approval of this plan marks a significant milestone in the ongoing progress of the high-speed rail programme and the partnership between the Authority and the City of Bakersfield," said Diana Gomez, the Authority's Central Regional Director. "We look forward to working with the City to promote economic development and enhance multimodal connections."