Amtrak passengers can now select their seat ahead of time
A new initiative from Amtrak provides a seamless onboarding process, enabling customers to select their preferred seat before boarding…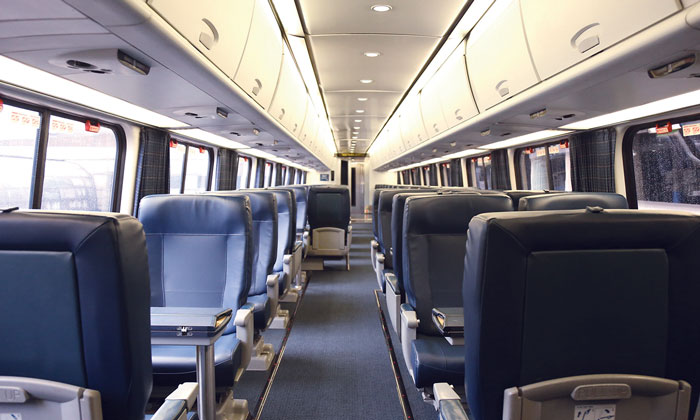 Amtrak has started offering assigned seating for customers travelling in Acela first class on some departures; allowing customers to select their preferred seat in first class ahead of time.
The passenger has the choice between a single or double seat, a window or an aisle or a two- or four-person conference table.
After this launch has been evaluated, Amtrak will introduce seat assignments on more departures in 2018.
"By reducing the anxiety and stress of boarding, we're making the onboarding process easier, while continuing to ensure the safety of our customers," said Amtrak Chief Marketing Officer, Tim Griffin. "Customers have long requested assigned seats on trains, allowing families, friends and colleagues to sit together."
This initiative follows the announcement of an interior upgrade for the entire Acela Express fleet, an investment that has been valued at more than $4 million.
Seats are automatically assigned upon reservation. To select a preferred seat, customers can simply modify their assigned seat at any time, prior to boarding, through the Amtrak website, the mobile app or with a ticket agent. There are no fees to choose or modify a seat assignment.
If a customer doesn't show for their assigned seat after two hours, it will reopen to someone without a reservation or for resale.
The assigned seating initiative is the latest of Amtrak's current amenities, including large spacious seats with no middle seat, improved Wi-Fi, outlets at every seat and a generous baggage policy.
Related topics
Related organisations
Related people