Stadler agrees to service and maintain 69 trains for Arriva Netherlands
In the north of Holland, a fleet of WINK and GTW trains managed by Arriva Netherlands will be serviced and maintained by Stadler until 2035…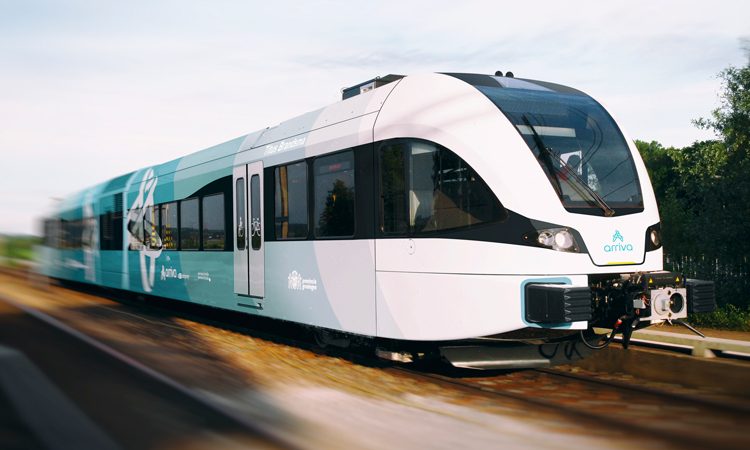 Stadler has confirmed a contract with Arriva Netherlands to maintain and service 18 WINK trains and 51 GTW trains, which rely heavily on battery technology and boast enviable environmental credentials.
The WINK is Stadler's two-car multiple train unit suitable for lines with lower passenger volumes. Designed as bi-modal units, they are powered by a diesel engine with hydrogenated vegetable oil. The GTW is a family of articulated rail vehicles, available in diesel-electric configurations and electric versions for all common voltages
They will operate in the Noordelijke Lijnen concession in Friesland and Groningen and are managed by Arriva.
The contract, starting in 2020 and running till 2035, extends the 15-year service and maintenance contract already in place since 2006.
Hein van der Schoot, Managing Director of Stadler Service for the Netherlands and UK, commented: "We are thrilled to be awarded this contract. It sees Stadler blazing a trail within the industry for cutting edge, green technology and is a testament to our commitment to mitigate the effects of climate change. The long term partnership with Arriva Netherlands has already proved successful for many years and resulted in excellent passenger satisfaction."
By 2025, the Leeuwarden-Groningen route will be partially electrified. From then on, on the non-electrified sections, the WINK vehicles will only use the stored energy in the batteries. The use of (bio-)diesel will no longer be required. In 2020, the GTW trains will be completely renovated and converted to battery operation; drastically reducing emissions.
Anne Hettinga, Chairman of the Board of Directors of Arriva Nederland, said: "The cooperation between Arriva and Stadler is an economic driver for the northern part of The Netherlands. This contract is a big step in the preparation for the new concession. We apply our innovative approach to developing new trains as well as service and maintenance."