Indiana will soon see increased train capacity and bottlenecks eliminated
Passenger and freight services in Northwest Indiana will be improved with a new project set to cost $300 million and last two years.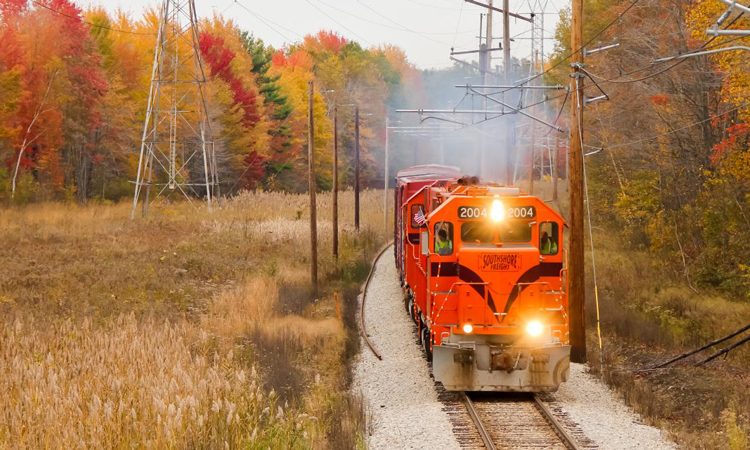 Photo Credit: Kevin Vahey
To improve Northern Indiana Commuter Transportation District (NICTD) passenger service between Chicago and South Bend, and to support future economic growth in Northwest Indiana, Chicago South Shore & South Bend Railroad (CSS) is joining NICTD and Northern Indiana Public Service Company (NIPSCO) in a major trackwork project.
This project will last two years, cost $300 million and increase train capacity with the installation of an additional 17 miles of second track on 25 miles of South Shore line between Gary and Michigan City, Indiana, used by NICTD passenger and CSS freight trains.
CSS President, Todd Bjornstad, said: "Our $2 million contribution will help us continue to provide quality service for current and future freight customers. The project will result in smoother and safer passenger and freight operations."
Pending federal funding approval, work is scheduled to be completed by 2021.
In addition to handling more trains, the project will allow CSS to use some of NIPSCO's now idle Bailly Generation Station (BGS) property – fostering business development in Northwest Indiana.
"The BGS site offers an excellent opportunity for potential business growth, which will be good for Northwest Indiana," Todd added.
Currently, there are approximately eight miles of double-track main line between Gary and Michigan City. This project will make the entire section of this area double track, which will allow additional passenger and freight trains to operate more efficiently. 
A bottleneck exists at Burns Harbor where CSS and NICTD trains share a single-track main line. When the double track project is completed, CSS switching operations will be conducted north of the main line; eliminating the bottleneck and allowing smoother, less-congested services to run.