UNIFE's 2018 World Rail Market Study Results showcased at InnoTrans
The key message from UNIFE's 2018 World Rail Market Study Results announced at InnoTrans 2018 was that the global rail supply industry remains on a growth track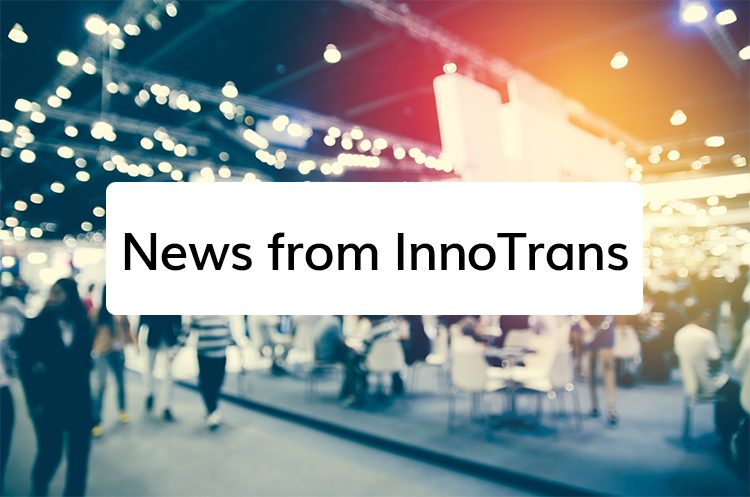 The seventh edition of the World Rail Market Study, conducted by Roland Berger on behalf of the European Rail Supply Industry Association UNIFE, provided both a view of the market in its current form and a forecast of its future development in the different regions and segments.
The study estimates an average growth of 2.7 per cent worldwide for the 2021-2023 period. Africa/Middle East and Latin America are the regions with the highest expected growth rates, at 5.2 per cent and 4.8 per cent respectively, followed by NAFTA at 3.1 per cent. The replacement and expansion of rolling stock in Denmark, Germany, the UK and France are a source of positive stimulus in Western Europe, where growth is forecast to be 2.2 per cent.
Speaking to the InnoTrans crowd, Sabrina Soussan, UNIFE Chair and CEO of Siemens Mobility, said: "Our study shows that rail continues to be a very attractive mode of transport. Strengthening railways as the backbone of the intermodal transport system helps societies to grow sustainably in times of rapid urbanisation."
Global trends benefit the Rail Supply Industry
The study anticipates the largest growth in the areas of infrastructure and rail control, forecasting a 2.9 per cent uptick in each segment. The demand for rail transport is rising in the growing mega-cities of Asia and India in particular. The replacement and expansion of many important rail connections is also planned. Modern systems such as the European Rail Traffic Management System (ERTMS) and Communication-Based Train Control (CBTC) for monitoring regional and intra-urban connections serve to ensure that rail control is also contributing to the industry's success. The study found that the global market volume in this segment currently lies at €17.9 billion – and keeps rising. 
Andreas Schwilling, Roland Berger Partner, said: "Megatrends such as urbanisation, sustainability and digitalisation are positive factors for the development of the Rail Supply Industry. That's because rail remains the greenest and safest mode of transport. For urban transport planners it offers by far the best way of ramping up capacity relatively quickly."
Market accessibility remains a challenge
Companies in the industry are concerned with rising barriers to accessibility in various markets.
"Since the last study, there has been no change in the average market accessibility rate, which remains at 63 per cent. However, China, South Korea and Japan are countries where European suppliers often have to overcome major hurdles to get in", explained Philippe Citroën, UNIFE Director General. Whereas the European market is open to international suppliers, European rail supply companies find that they rarely get a comparable access on major non-European markets. "Further political efforts are needed to achieve progress on levelling the playing field," said Philippe.
To download the World Rail Market Study Executive Summary please click here.
Related organisations
Related people