Tyne and Wear Metro receives extra £900,000 for fleet maintenance
Passenger flow, experience and sense of safety will all be improved with a more reliable fleet of Metro trains, thanks to extra funding.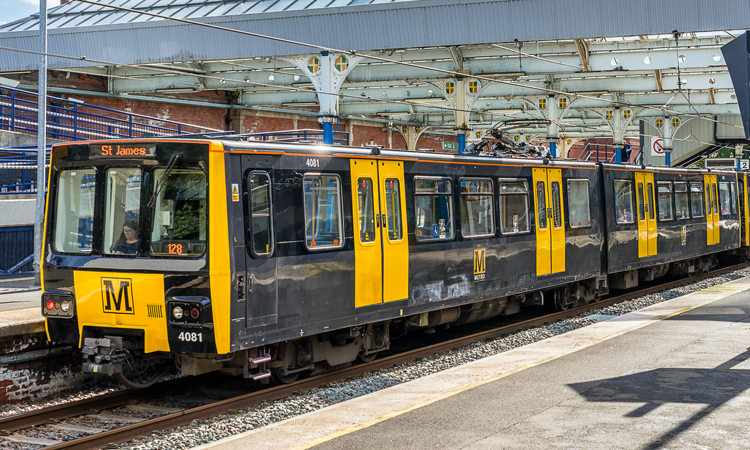 Nexus, has announced an extra investment of £900,000 for the maintenance of Tyne and Wear Metro's ageing fleet of trains.
With the aim of improving the reliability of services and reducing train failures, the investment will be targeted at preventing power faults, a train cab refurbishment programme and extra staff at the Metro depot.
The £900,000 is additional to the existing fleet maintenance budget and will be spent over the rest of the current financial year and in the financial year ending March 2020.
The current fleet is more than 40 years old meaning the trains are increasingly challenging to maintain. However, Nexus has already secured £337 million of government funding for a new Metro fleet of trains and it aims to have the first of the new vehicles in service by late 2021.
Managing Director of Nexus, Tobyn Hughes, said: "This extra funding, £900,000 over the next two years, will be used to give an extra boost to the maintenance of our current Metro fleet. We aim to get the reliability of the Metro fleet as high as we possibly can, although it will continue to be a challenge because of its age.
"The longer term solution is to buy new trains. We are in the process of finding a supplier to design and build our new rolling stock. We aim to see the first new trains in service by late 2021."
Five firms are on a shortlist to design, build and maintain the new Metro fleet and detailed negotiations with all five are underway. The shortlisted bidders are challenged to design trains which will operate efficiently and robustly, supplying a step change in availability and performance, with a bright modern appearance.
Nexus wants to see trains which improve passenger flow and dwell times at stations through improved seating layouts, wider doors and stand-back areas, wide aisles and a layout to encourage flow of passengers through the vehicle.
This is also aimed at improving passengers' sense of security, accessibility for all and providing space for large items and luggage. There will be improved digital connectivity for passengers and air conditioning.