Trafikverket awards largest ever export contract of level crossing systems to Efacec
This order marks the entry of Efacec's Transportation business unit in Sweden and is a result of other relevant recent successes in Scandinavia.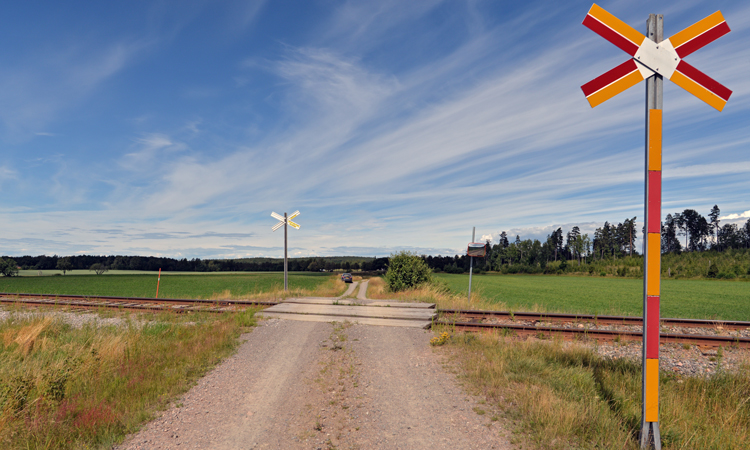 A level crossing currently present in Sweden
Efacec has been chosen by the Swedish rail and road infrastructure manager entity to develop, certificate and supply new-generation automatic level crossing protection systems.
After overcoming the competition from other European manufacturers in this international bid, Efacec, together with a local partner, signed the agreement with Trafikverket, valid for a period of five years and renewable for up to 30. This partnership foresees the provision, on average, of a level crossing system per week.
This contract marks the entry of Efacec's Transportation business unity in Sweden and represents the largest export contract ever in this segment for the company.
The deal is worth approximately €5 million per year. 
Efacec will use the XSafe solution as a basis to adapt and provide – a unique and differentiating technology that proved to be decisive in this tender. The XSafe by Efacec represents an innovative approach in the field of railroad safety critical systems by using COTS – Commercial-Of-the-Shelf hardware platforms – and has already extensive use on the national rail network.
Ângelo Ramalho, CEO of Efacec, said: "This business is another milestone for the company. It reveals Efacec's competitive ability to overcome challenges posed by demanding international competitions, positioning as a company strongly focused on the design, development and implementation of innovative technologies, and consolidates its strategic focus on demanding markets."
With a comprehensive value chain, Efacec acts in the generation, distribution and transmission of energy; design, energy, construction and maintenance of integrated systems (EPC – Engineering, Procurement and Construction) for the energy, environment, industry and transports.