Škoda Transportation to replace old high-speed trains in Germany
The new units are equipped with a pressure-tight cabin that allows the passing of other trains in tunnels at high speeds, contributing to comfortable and undisturbed travel.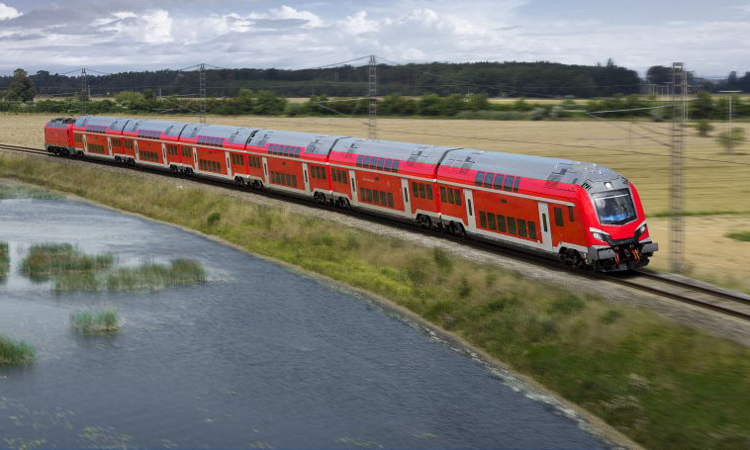 Škoda Transportation has received the TSI certificate from the EBC agency for both 109E3 locomotives and modern bilevel, high-speed Munich – Nuremberg Express (MNE) trains for Germany.
The vehicles will start replacing the old InterCity units in spring 2019. The full launch of the entire fleet of new trains is expected in June 2019.
"By issuing this certificate we celebrate the extraordinary success of the homologation process, which we expect to be finalised in the beginning of 2019 when the train should be approved. Completing this technically and financially challenging project is a priority of the new board of the company under the new owner – investment and financial group PPF – and will in the future support our business plans on the European market," said Petr Brzezina, Chairman and CEO of Škoda Transportation.
Škoda Transportation has manufactured six modern, high-capacity bilevel trains, including six locomotives, for the German operator Deutsche Bahn Regio. These push-pull trains are designed for operation on the most important Bavarian railways Nuremberg – Ingolstadt – Munich. The trains can cover the distance between Munich and Nuremberg in one hour and 45 minutes; only 30 minutes slower than the ICE high-speed trains.
"The supply of the trains has been postponed by more than two years. The main reason for the delay was the challenging development of pressure-tight wagons, as well as tests of whole trains, which will be in close proximity to ICE trains moving at a speed of 300km/h in normal operation. Now the project for high-speed, bilevel trains for DB Regio users is almost finished and the first passengers will be riding in Škoda trains in the spring of 2019," said Zdeněk Majer, Vice President of Sales in Škoda Transportation.
The trains consist of a control car, end wagon, four wagons and the Škoda Emil Zátopek 109E3 locomotive. They are designed for a maximum speed of 200km/h.
Škoda Transportation is the first supplier to Germany that offers a barrier-free entrance from the platform at a height of 760mm.
As requested by the customer, the train contains 676 seats, 37 places for bicycles and a few places for people with reduced mobility. The trains also offer barrier-free entry, multifunctional pram and bicycle areas, Wi-Fi and significantly improved passenger comfort.