Andrew Jones is confirmed to be the new UK Rail Minister
Andrew chaired the Northern Electrification Taskforce, providing the Secretary of State for Transport with advice on the electrification of railways.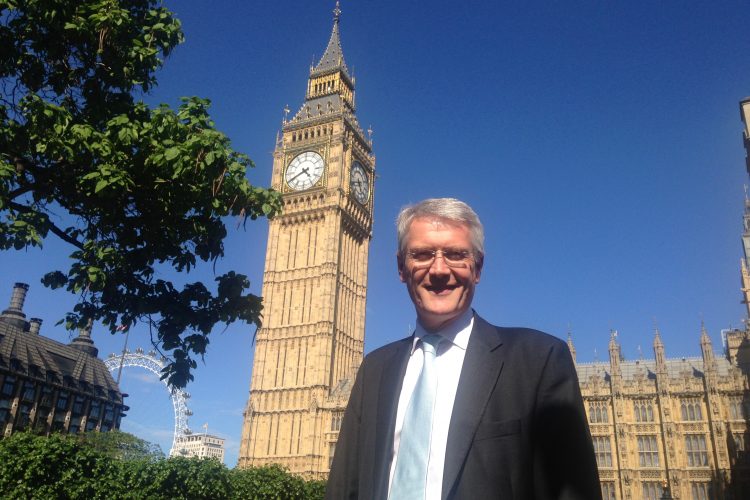 Andrew Jones, Conservative MP for Harrogate and Knaresborough has been confirmed as the new Rail Minister, following Jo Johnson's decision to quit his position over Brexit.
He was Exchequer Secretary to HM Treasury from 15 June 2017 to 8 January 2018 and Parliamentary Under Secretary of State at Department for Transport from May 2015 to 15 June 2017. Andrew was elected the Conservative MP for Harrogate and Knaresborough in May 2010.
Darren Caplan, Chief Executive of the Railway Industry Association (RIA), said: "I would like to congratulate Andrew Jones on his new appointment as Rail Minister and welcome him to the industry on behalf of the rail supply community. As someone who has previous experience in the Department for Transport, we hope he will be a keen ally of rail and look forward to working with him at this important time for our rail network.
"It is an exciting time to join rail, a sector that contributes more than £36 billion to the economy, employs some 600,000 people and generates around £11 billion in tax revenue a year. With a new Control Period beginning in April 2019 and a number of major projects on the horizon, including Crossrail, HS2, the TransPennine Route Upgrade, Northern Powerhouse Rail, Crossrail 2 and East West Rail, there are a number of opportunities for rail businesses on the horizon. However, the industry still faces the challenges of 'boom and bust' rail funding, keeping electrification an option as we seek to decarbonise the network, and preparing for a changing international regulatory and trade landscape as the UK prepares to leave EU.
"We look forward to working with Andrew Jones and DfT on these issues in the coming months and years ahead, so that we can continue to deliver the best for passengers, freight users and the wider UK economy."
Tobyn Hughes, Managing Director of Nexus and Chair of the Urban Transport Group, said: "We welcome the appointment of Andrew Jones as Rail Minister.
"This comes at a crucial time for the rail industry, as the government conducts its 'root and branch' review into the country's railways. Our network of cities had an excellent working relationship with Andrew Jones when he was previously a Transport Minister and he understands the rail issues that city regions face. We look forward to working with him once again and continuing to make the case for greater devolution of our rail networks so that they bring widespread benefits to the passengers and communities which they serve."