FNM and Stadler sign agreement for the supply of interoperable electric trains
Together with the recently signed contract for the supply of 30 FLIRT DMU, the Stadler train fleet in Italy will grow to over 200 trains.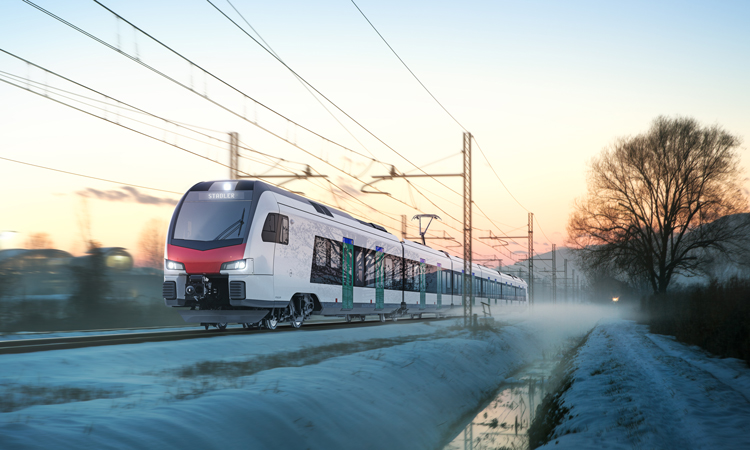 FNM S.p.A. and Stadler have signed a framework agreement for the supply of interoperable electric trains, approved for circulation in Italy and Switzerland, dedicated to the TILO (Ticino Lombardy) cross-border service.
This will boost the service with a timetable change in December 2020. The trains will be leased to Trenord in order to reinforce the TILO service, starting with the timetable change in December 2020.
This signing follows the awarding to Stadler of the call for tenders announced by FNM in 2017.
The framework agreement, which lasts for eight years, envisages a minimum of five trains with an option for another four. The agreement also envisages the "full service" of first and second level maintenance. The overall amount of the framework agreement is €114,417,200. Two implementation contracts, for five and four trains respectively, were also signed at the same time. The delivery of the first five trains is expected by November 2020, the delivery of the remaining four will start from July 2021.
These are bidirectional, six-car fixed composition trains with dual power voltage (3kV DC for Italy, 15kV AC for Switzerland) authorised for circulation in the two countries. The trains are 104.9m long, consist of six carriages and offer space for a total of 655 people, including 244 seated passengers. They are designed for a maximum speed of 160km/h and will be compatible with the existing TILO fleet.
With regard to technologies and safety, attention has been drawn to LED lighting, electrical sockets for recharging electronic devices, passenger information systems, energy meters, people counters and remote diagnostics. The trains will also be equipped with the most modern and advanced ERTMS/ETCS safety system which, as well as ensuring high safety standards, will enable the traffic capacity on the railway lines to be increased.
"This signing," said FNM's Chairman, Andrea Gibelli, "is a further element of a broader plan to renew the fleet of trains launched in 2017. The availability of new trains is an essential aspect in order to offer a service that more adequately meets the mobility needs of people who live and work in or visit Lombardy or, as in this case, who travel across the border."
"We are proud," added Peter Jenelten, Executive Vice President Sales & Marketing at Stadler, "to be able to support FNM in continuously improving the cross-border service with easy accessible, comfortable and highly energy-efficient trains."