Arriva retains Danish rail tender, increasing operations in Denmark by a third
Arriva has been operating rail services in Denmark for 15 years, with the Jutland contract currently constituting 13 per cent of the Danish rail network. The contract re-award marks the third consecutive time the Danish Ministry of Transport has chosen Arriva to run rail services in Jutland.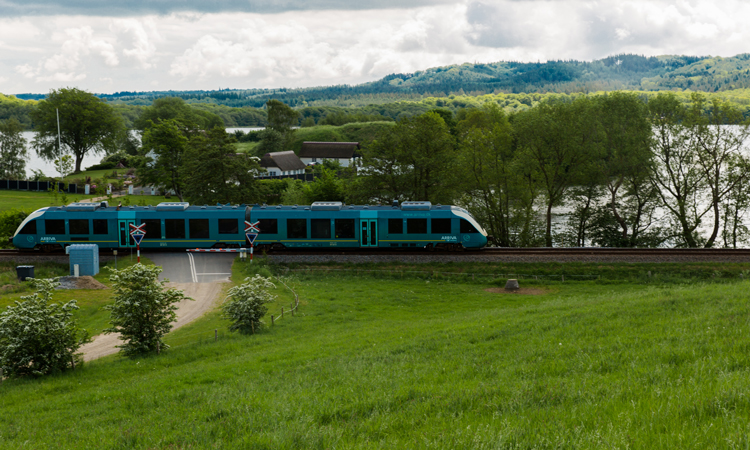 Arriva has retained its contract to operate the only rail network put out to tender in Denmark and will take on the responsibility for the operation of two additional lines, increasing its Danish rail operations by a third.
The new contract will begin in 2020 and last until 2028, with the option of a two-year extension.
The re-award of the contract means Arriva will run eight railway lines in total, including six lines it already operates in Mid and Western Jutland in mainland Denmark, as well as two additional lines currently operated by DSB – the Danish state-owned railway company.
Operating two new railway lines – the Svendborg-Odense and Struer-Vejle lines – means that Arriva will increase the number of trains it operates from 43 to 63.
Arriva Group CEO, Manfred Rudhart, said: "It's a fantastic achievement for Arriva to retain this contract and is testament to the focus and dedication of our team in delivering improvements to the quality of service we provide to our passengers, while delivering savings for our client."
Arriva is building on a strong track record of success. The punctuality record for 2018 has been at consistently high levels, averaging 99.2 per cent across the year. Earlier in 2018, the Danish Consumer Council awarded Arriva the 'Passenger Pulse' prize for its record in delivering first-class telephone customer service operations.
Contracting out to Arriva has also led to considerable savings for the Danish government. During the first contract period (2003-2010), it is estimated that Arriva saved the government €40.2 million, constituting 18 per cent of savings. The second contract period (2010-2020) is expected to result in further savings. 
Arriva Denmark CEO, Nikolaj Wendelboe, said: "A key ingredient for our success has been our ability to offer a value-for-money solution for our client. Throughout the current contract, Arriva has consistently delivered good punctuality, high customer satisfaction and excellent customer service. I'm delighted our strong track record in contract delivery has been recognised with the re-award of this contract."