New hand-held ticketing devices will improve customer service
New tablet technology issued across the Virgin Trains network focuses on providing further support for all customers – improving the passenger experience.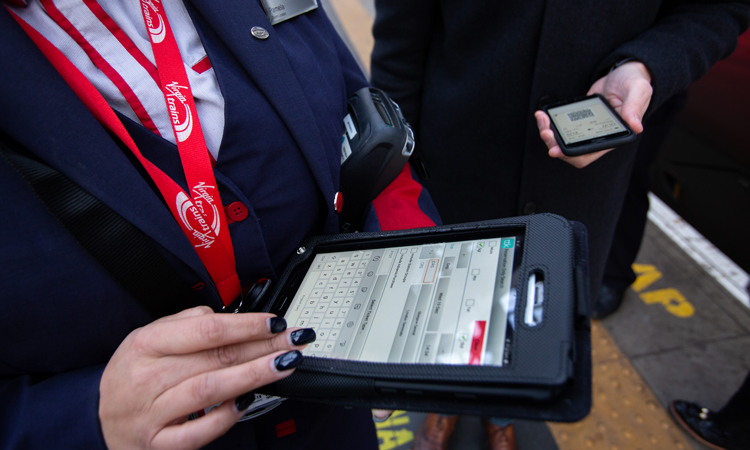 Virgin Trains customers can now skip ticket office queues and buy directly from station staff using new hand-held ticketing devices.
The long-distance operator has issued the new tablet technology across its network in a bid to improve customer service.
Mirroring changes in banking and other retail sectors, staff have moved from behind screens to interact directly with customers. The system will be able to issue digital tickets to a mobile device, reducing paper usage.
Virgin Trains staff will be able to be more responsive to customers' needs, provide immediate support around ticketing, directions and onward travel advice, and better assist passengers with reduced mobility.
The technology, known as Avocet, was rolled out across the West Coast network in August 2018 following several successful trials at major stations.
Director of Digital Projects at Virgin Trains, Nick Dodd, said: "Avocet is giving us flexibility. Our people can work behind a window, on the concourse, on the platforms or within the ticket machine vending area. We have also used the system in station car parks so customers do not have to walk to the ticket office. This approach has been successfully adopted in banks and on the high street so it makes sense to introduce it at our stations, but we are taking this a step further as we are focusing on face-to-face engagement whilst making best use of the technology in a customer's own pocket – their mobile phone."