Bombardier to supply 47 additional Francilien trains in Greater Paris
With this order, the 360 Francilien train fleet will be the largest rail series in Île-de-France; improving the punctuality of the lines in Paris.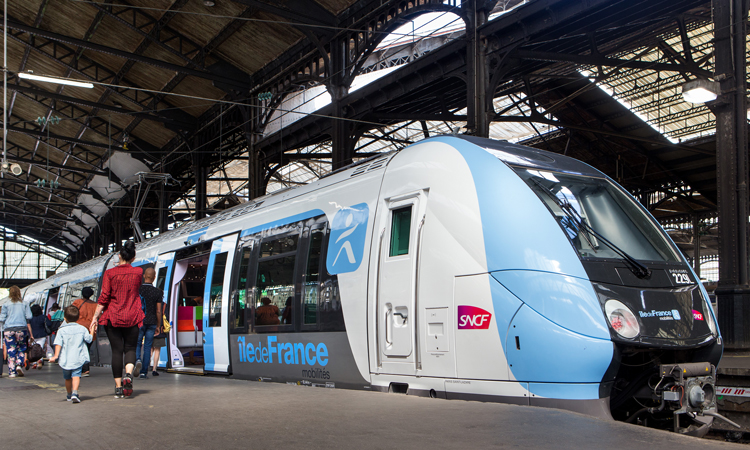 Bombardier has received an order for 47 Francilien train sets (334 cars) from Société nationale des chemins de fer français (SNCF) on behalf of the Greater Paris public transport authority, Île-de-France Mobilités.
The Francilien is an ultra-modern commuter train for Greater Paris.
The order, a call off from a contract signed in 2006 with SNCF for a maximum of 372 trains, is valued at approximately €330 million. These trains, entirely financed by Île-de-France Mobilités (42 seven-car train sets and five eight-car train sets) will be rolled out on lines L, J and P on the SNCF Transilien network to continue the fleet modernisation.
"This 'Made in France' train illustrates the work excellence of engineers who designed the train in 2006, of operators who have produced it since 2009, and of our expert technicians who ensure the train operation every day alongside SNCF. The Francilien, which is tailor-made for the dense Île-de-France urban transportation ecosystem, has a remarkable performance track record and is greatly appreciated by passengers," said Laurent Bouyer, President of Bombardier Transportation France.
With over 240 trains operating, the Francilien symbolises modern transportation in Île-de-France and encourages passengers to take public transportation. The Francilien has become a new reference for daily trips, offering a large seat capacity, on-board comfort and a unique interior design. Wide doors and large vestibules with level access meet the demands of the dense Île-de-France network and improve the dwell time.
To support the renewal of the Île-de-France rolling stock and to contribute to the Mirina scheme, Bombardier will increase the Francilien production pace in Crespin from September 2019.