TEXRail passenger service to start on 10 January following FRA approval
On Friday 4 January 2019, a signalling fault forced Trinity Metro to delay the start of passenger services on the 27-mile TEXRail route.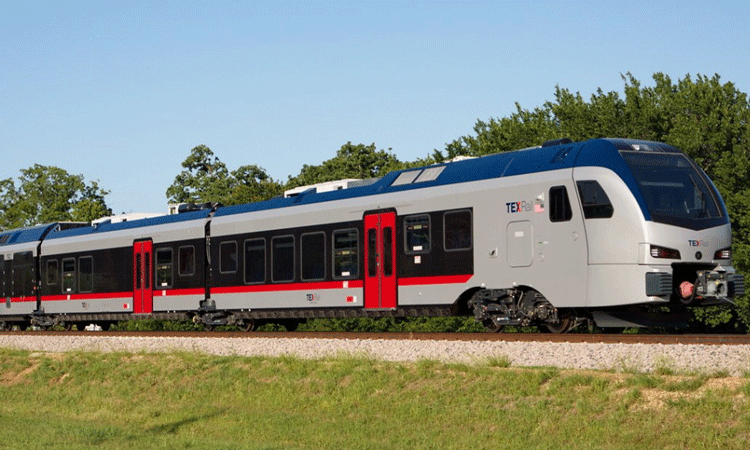 Photo Credit: @TrinityMetro
Trinity Metro, formerly the Fort Worth Transportation Authority (FWTA), has received notification from the Federal Railroad Administration (FRA) that the entire 27-mile TEXRail route has been approved for passenger service, and that full service is expected to commence from the T&P Station to Dallas-Fort Worth (DFW) International Airport's Terminal B on Thursday 10 January 2019.
TEXRail is a 27-mile commuter rail project being developed by Trinity Metro and will be the next passenger rail service for Tarrant County. The opening commuter rail line, or initial service section, will extend from downtown Fort Worth, and continue through the Northside, North Richland Hills and Grapevine to the northern entrance of DFW. This section is projected to have more than 8,000 daily riders at the initial start of service using nine rail stations. By 2035, the ridership is expected to have grown to 13,000 daily riders.
Trinity Metro released a statement to clarify that on Friday 4 January 2019, a signal issue was discovered that interrupted train operations. It was determined the issue was caused by a hardware installation problem by the signal contractor. Trinity Metro are currently testing each piece of hardware to make sure that all components are working properly before passenger services begin.
President/CEO Paul Ballard has praised the FRA: "We greatly appreciate all of the efforts to move TEXRail from the testing phase to full service by all of the personnel at FRA."