CN will invest more than $5 million in Nova Scotia's rail infrastructure
The maintenance programme includes the installation of more than 5,000 railroad ties and work on bridges, culverts, signal systems and other track infrastructure.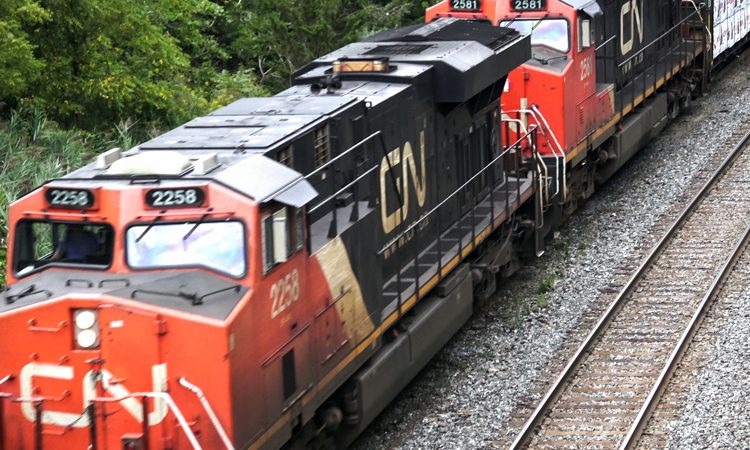 CN Railway (CN) has plans to invest more than $5 million in 2019 to strengthen the rail network across Nova Scotia; improving safety and supporting efficient service.
"Following a record capital programme in 2018, CN has been able to take on more traffic from different commodity sectors based on contracts with our customers," said Michael Farkouh, Vice President of CN's Eastern Region. "In 2019 we are continuing to invest to boost capacity and network resiliency and to meet growing traffic on our corridors across the region. Over two years, CN will have made a $25 million investment in Nova Scotia."
The Nova Scotia investments are part of CN's 2019 record $3.9 billion capital investment focused on enabling growth from all commodity segments, including consumer goods, grain, agricultural, forest, and energy products from all customers, safely and efficiently. Over two years, CN will have made a $7.4 billion capital investment.
"It is no secret that Halifax is a city on the verge. Expanding and strengthening rail in our region is a key factor in our economic growth. I am happy to see CN's continued investment in its rail network, here in Halifax and across Canada," said Andy Fillmore, Member of Parliament for Halifax.
CN is currently deploying important safety enhancing technologies across its network, such as the Autonomous Track Inspection Program, Distributed Air Cars and Automated Inspection Portals. These innovations, combined with CN's investments in locomotives, capacity, infrastructure and train crews, will support the safe and efficient movement of customers' goods to their end markets.
"We're very pleased to hear of CN's announcement of their continued commitment to and investment in our region," said Patrick Sullivan, President and CEO of the Halifax Chamber of Commerce. "CN provides critical connections to and from Nova Scotia, Canada and the U.S. With CN's investment, we can continue to grow our exports and increase our global competitiveness."
CN's Nova Scotia rail network connects the Port of Halifax container terminals with markets in Central Canada and the U.S. Midwest and accesses CN's Autoport facility that handles vehicles for distribution across North America and to Newfoundland.
Related regions
Related people