SBB's Giruno Inter-City EMUs begin passenger service
SBB's new fleet of Giruno inner-city EMUs will accommodate 405 passengers and eventually run along the Gotthard corridor, expanding to Milan in 2020.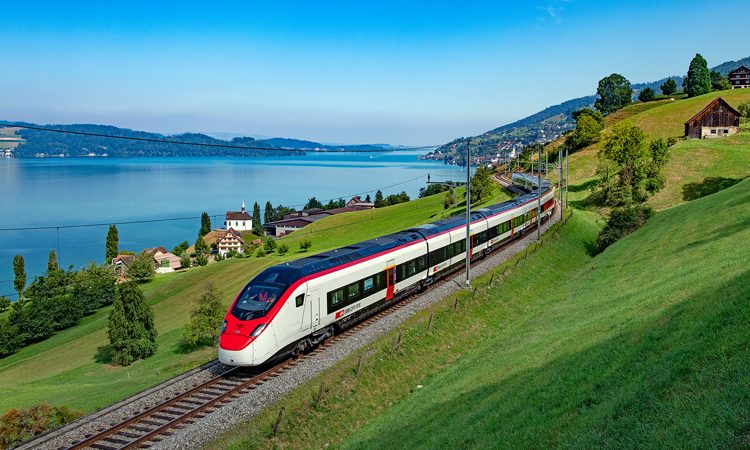 The Giruno on Lake Zug
In October 2014, SBB ordered US$980 million worth of RABe 501 sets, which equates to 29 multi-system trains. There is, however, the potential for an additional 92 trains. 
Since the order, the trains have been certified and can thus operate in Italy, Austria and Germany. Generally, the trains have an upper speed limit of 200km/h, however, on some selected routes this increases to 250 km/h. 
Initially, the trains will run between Basle and Zürich Airport to increase the technical and operational understanding of the fleet. After this first phase of integration the trains will run along the Gotthard corridor. 
Gradually the trains will become integrated into the Basel/Zürich and Lugano/Chiasso routes from December 2019. Operation is set to extend to Milan from spring 2020. 
So far, SBB have three trains, with a further four still in testing, staff training and approval from countries in which the trains will be operating. 
The cars are 202mm-long and each train is made up of 11 carriages. The trains can accommodate 405 passengers, which include 288 second class passengers and 117 first class passengers. The carriages also provide step-free access. 
Related organisations
Related regions