MTR Express rated best railway operator in Swedish Quality Index survey
For the fourth consecutive year, MTR has been rated the best railway operator in the 2019 Swedish Quality Index survey with over 90 per cent passenger satisfaction.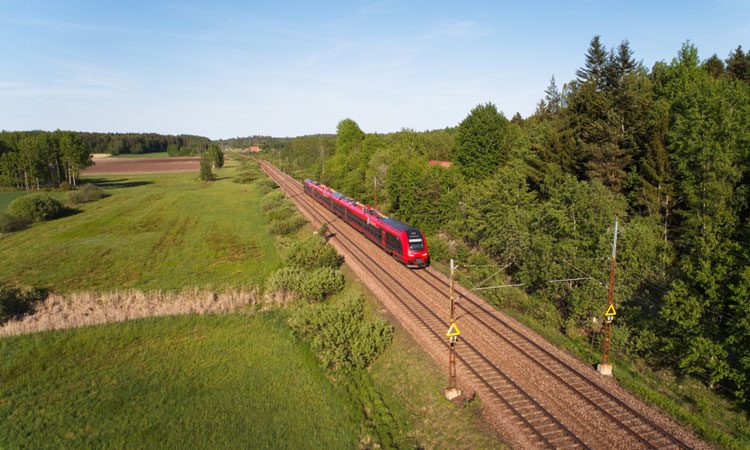 MTR Express, the inter-city train operator from Stockholm to Gothenburg, a subsidiary of MTR Corporation, has been once again rated the best railway operator in the 2019 Swedish Quality Index survey.
MTR Express was first honoured with this recognition in 2016, making this the fourth consecutive year that the company has outscored its competitors. Measuring customer satisfaction in the transport industry, the Swedish Quality Index analyses how travellers experience their journeys by bus, flight and train against a series of rigorous criteria.
While the survey shows customer satisfaction in the passenger transport industry overall is decreasing, the scores for the railway industry remain consistent. Across all modes of transport, sustainability was prioritised by customers, but shorter travel time and convenience still prevailed as the most important issues.
This achievement is the latest recognition of MTR's track record of delivering performance excellence through its operations.
The MTR Express service was launched in March 2015, providing an open access train service between Stockholm on the east coast and the city of Gothenburg in the west with an average customer satisfaction of just over 90 per cent. There are 90 weekly trips in total across the 455km route.
Jeremy Long, CEO European Business, MTR Corporation, said: "I am very pleased that the quality of our MTR Express operation has been recognised once again in this way in this survey."
Apart from MTR Express, MTR also operates the Stockholm Pendeltåg commuter railway and the Stockholm Metro concession MTR Tunnelbanan, which serves more than one million trips every weekday on a 108km network.
In the UK, MTR is the operator of the Crossrail concession, currently running as TfL rail services between Liverpool Street and Shenfield; and between Heathrow and Paddington. MTR also operates South Western Railways, one of the largest UK franchises, as a joint venture with First Group.