Trump administration withdraws funding from California's high-speed rail
The state of California plans to take the U.S. government to court following the decision to withdraw funding from the high-speed rail project.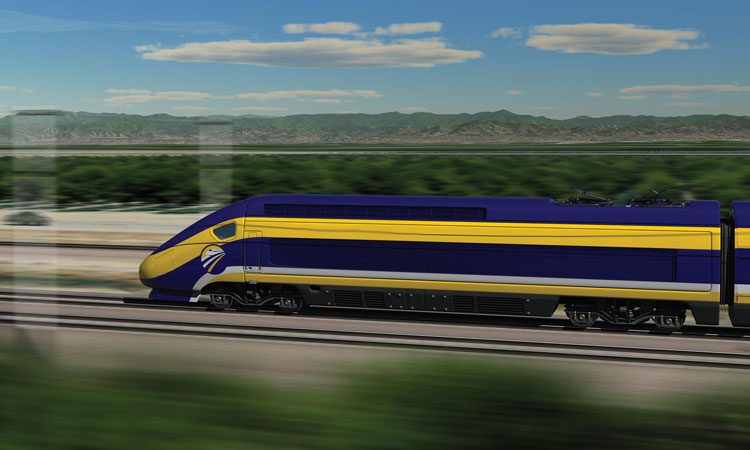 California high-speed rail conceptual image - Photo Credit: http://www.hsr.ca.gov
The President Trump administration has decided to withdraw nearly $1 billion from the development of the Californian high-speed rail. 
The link was set to go from Los Angeles to San Francisco and be fully operational by 2033, to ease congestion within the state. As a result of the withdrawal, California is preparing to take the government to court to challenge the decision. 
Governor Newsom issued a statement on the decision by the federal government to deobligate nearly $1 billion in funding for high-speed rail, he said: "The Trump Administration's action is illegal and a direct assault on California, our green infrastructure, and the thousands of Central Valley workers who are building this project. Just as we have seen from the Trump Administration's attacks on our clean air standards, our immigrant communities and in countless other areas, the Trump Administration is trying to exact political retribution on our state.This is California's money, appropriated by Congress, and we will vigorously defend it in court."
The statement from the Federal Railroad Administration said: "After careful consideration, the Federal Railroad Administration (FRA) has terminated Cooperative Agreement No. FR-HSR-0118-12-01-01 (the FY10 Agreement) with the California High-Speed Rail Authority (CHSRA), and will deobligate the $928,620,000 in funding under that agreement. The decision follows FRA's Notice of Intent to Terminate and consideration of the information provided by CHSRA on the 4 March 2019. FRA finds that CHSRA has repeatedly failed to comply with the terms of the FY10 Agreement and has failed to make reasonable progress on the Project. Additionally, California has abandoned its original vision of a high-speed passenger rail service connecting San Francisco and Los Angeles, which was essential to its applications for FRA grant funding. FRA continues to consider all options regarding the return of $2.5 billion in American Recovery and Reinvestment Act (ARRA) funds awarded to CHSRA."