HS2 should be top priority for next UK Prime Minister, says former minister
As the Tory leadership battle races on, former Transport Secretary and Chief Whip Sir Patrick McLoughlin MP has urged the next Prime Minister of the UK to back 30,000 jobs and £92 million in economic growth HS2 facilitates.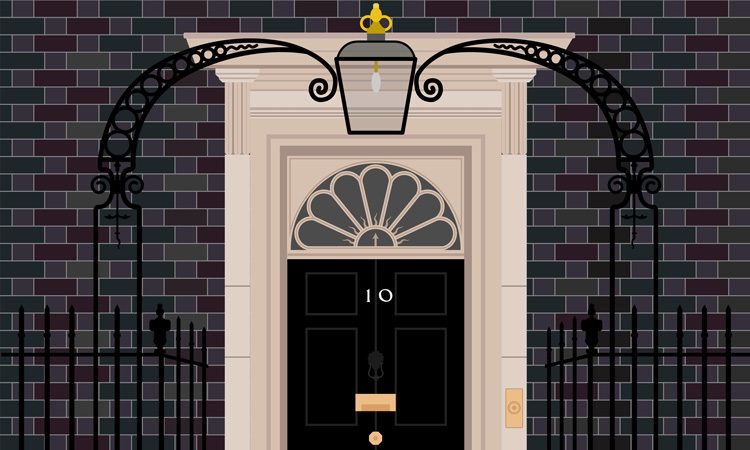 The former Transport Secretary and Chief Whip Sir Patrick McLoughlin MP has given a message to all Tory leadership candidates; if they want to be Prime Minister, they must back HS2.
McLoughlin made the remarks while on a site visit to key rail suppliers in Derby, as part of UK trade body the Railway Industry Association's (RIA) Rail Fellowship Programme, with the visit organised in partnership with Midlands rail trade body, Rail Forum Midlands (RFM). The programme was launched in 2018 to showcase the work of the UK rail supply chain by encouraging parliamentarians and influencers to gain hands-on experience and show support for the rail industry. 
McLoughlin stated: "Our rail industry is of vital importance to the UK economy and as demand grows, the Government must ensure its ambition continues to grow with it. HS2 is a prime example of rail being put at the heart of our economic strategy. As Transport Secretary I was proud to back HS2, and every candidate running to be the next Prime Minister should back it as well. This is a crucial project which is delivering jobs, connectivity, and enhanced capacity for the rail network. Frankly I think it would be mad to consider scrapping it.
"The RIA Rail Fellowship programme is all about showing support for this great British rail industry, and HS2 is perhaps the most vital project for us all to vocally support."
McLoughlin visited the rail manufacturer Bombardier as part of his visit where he received a tour of the production lines on site. He also went to the Network Rail East Midlands Control Centre and was shown how the control centre operates and the recently completed Derby Resignalling Project.
Darren Caplan, Chief Executive of the Railway Industry Association, said: "McLoughlin, as a recent former Transport Secretary, is well placed to judge the importance of HS2 to the UK, its economy and connectivity. The Railway Industry Association supports his call for the future Prime Minister to back the scheme. Furthermore, we urge politicians of all parties in all constituencies to get behind HS2, given it will unlock significant capacity on the country's rail network, deliver £92 billion in economic growth, secure 30,000 jobs, and boost investment in communities in every part of the UK."
Elaine Clark, Chief Executive of Rail Forum Midlands, said: "McLoughlin knows the Rail Forum well having been a keen supporter of our work both as a local MP and during his time as Transport Secretary. His continued support and enthusiasm for our industry was evident at Bombardier and Network Rail and he is a fantastic addition to the RIA Rail Fellowship Programme. His comments about HS2 are spot on; it is a vital project for our region both in terms of capacity and as a driver of economic growth and alongside RIA we also urge all politicians and political parties to lend their support to the project."