Grand Central is set to launch Blackpool service from spring 2020
Grand Central's plans for new Blackpool to London route in 2020 have been confirmed and are expected to facilitate a in major boost for the local economy.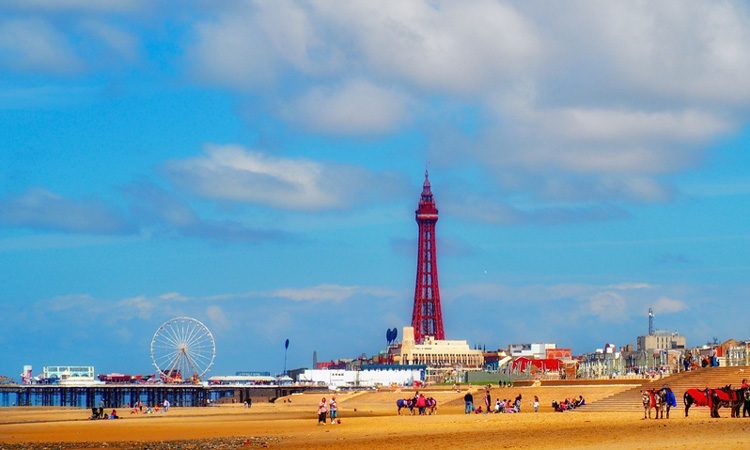 Grand Central has confirmed that its plans to run trains between Blackpool and London from Spring 2020 are firmly on track.
These InterCity services were approved in June 2018 by the Rail Regulator, the Office of Rail and Road. Originally planned as Great North Western Railway (GNWR) services they are expected to be operated by established open access operator, and sister Arriva company, Grand Central.
Grand Central currently operates direct trains between towns and cities in Yorkshire and the North East of England and London. The company has an reputation for customer service and value for money and a track record of supporting local communities on and around its networks.
In a move which is expected to bring significant economic benefits to the North West, including a boost to tourism, Grand Central will operate up to five new direct train services to run every day of the week between Blackpool North and London Euston. Blackpool will gain direct services to London on Sundays as well as later trains to and from the capital Monday to Saturday. Poulton-le-Fylde and Kirkham and Wesham will each have new direct London services throughout the day, seven days a week. All trains will also call at Preston and Nuneaton, with most stopping additionally at Milton Keynes, connecting leisure and businesses travellers to the capital and offering a choice of operator along with low cost fares.
Richard McClean, Managing Director of Grand Central, said: "We are delighted to announce our plans to operate direct train services between London and Blackpool from early next year. We will bring our operational expertise and industry-leading customer service to this new route, offering more choice for existing rail users and new opportunities for people to travel by train. The expansion of our services will bring significant economic benefits, empower communities along the routes and offer fantastic new career opportunities.
"For more than a decade, we have been dedicated to making travel affordable and enjoyable for people in the North East and across Yorkshire. This new chapter opens up these opportunities to the other side of the Pennines and beyond, ensuring rail remains relevant and accessible to as many people as possible."
Related topics
Related organisations
Related people