Brookfield Infrastructure and GIC to acquire Genesee & Wyoming (G&W)
U.S. railroad operator, Genesee & Wyoming Inc. (G&W), has been acquired by consortium of vendors which is expected to cost in excess of $84 billion and close by early 2020.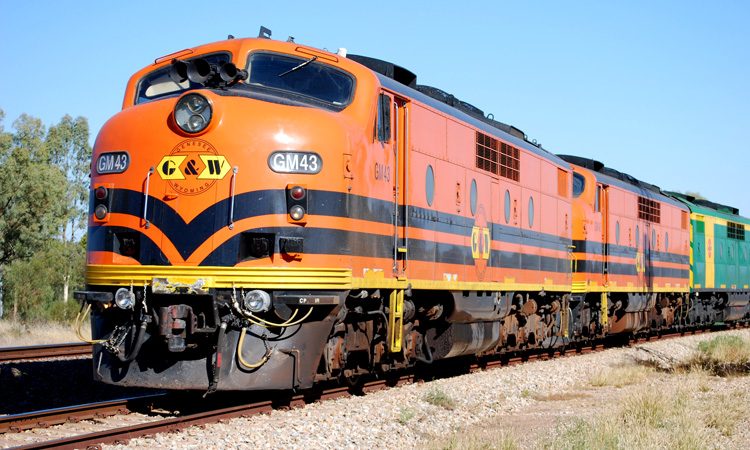 Genesee & Wyoming Inc. (G&W), together with Brookfield Infrastructure, GIC and Brookfield Infrastructure's institutional partners are announcing an agreement pursuant to which affiliates of Brookfield Infrastructure and GIC will acquire G&W in a transaction valued at approximately $8.4 billion including debt. The transaction will result in G&W becoming a privately held company. 
G&W owns a portfolio of 120 short line railroads, predominantly in North America, with operations in Europe and Australia. Through its subsidiaries worldwide, the business provides transportation infrastructure services over more than 26,000 kilometres of track, providing access to its well-diversified customer base.
"We believe this transaction is an excellent outcome for all G&W stakeholders," said Jack Hellmann, G&W Chairman and Chief Executive Officer. "For our current stockholders, the sale price realises significant value and represents a 39.5 per cent premium to our 8 March share price. And for long-term investors who have owned our shares for the past two decades, the sale price represents a return of more than 5,400 per cent."
"For our customers, employees, and Class I partners, the long-term investment horizon of Brookfield Infrastructure and GIC as seasoned infrastructure investors is perfectly aligned with the long lives of G&W railroad assets, which are integral to the local economies that we serve in North America and around the world," Hellmann continued. "They are also fully supportive of our business plan, which will continue to be focused on safety, customer service, and growing our footprint to provide more opportunity for our people. We also expect this transaction will allow us to further enhance our business as we benefit from Brookfield Infrastructure/GIC's expertise in real estate and technology, as well as relationships with their rail-centric/complementary portfolio companies."
Sam Pollock, Chief Executive Officer of Brookfield Infrastructure, said: "This is a rare opportunity to acquire a large-scale transport infrastructure business in North America. G&W will be a significant addition to our global rail platform and will expand our presence in this sector to four continents. G&W provides critical transportation services to more than 3,000 customers, and its cash flows have proven to be highly resilient over many years. Brookfield Infrastructure is well suited to work with the company to continue to improve the business, given our significant experience owning and operating rail, ports and other large scale, transportation infrastructure businesses."
Ang Eng Seng, Chief Investment Officer for Infrastructure at GIC, said: "As a long-term investor, GIC is confident G&W will continue to generate steady profitability, given its diversified operations and customer base. We look forward to partnering with G&W's management and Brookfield Infrastructure to support the future growth of the company."
Related topics
Related organisations
Related people