New research provides new insight into seat comfort on trains
New research found train seats in the future will benefit from a more scientific approach to comfort that includes legroom, seat dimensions and compression.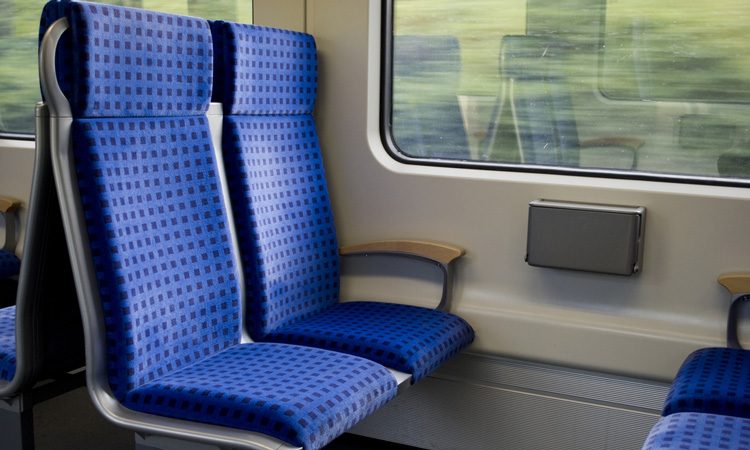 Research by rail industry body RSSB, has led to the first comfort rating scale for designing in an appropriate level of comfort into train seats.
Rail experts from across the industry have encouraged designers and specifiers to adopt the new research findings in future specifications for new rolling stock, and interior overhaul.
First Rail is the first operator to use elements of this new comfort scale and methodology in its specification of new train fleets.
Research looked at the dimensions of the seat and its environment including legroom, accessories, compression and hardness, seat attractiveness and the length of the journey.
This has led to a seat comfort specification for manufacturers with a set of minimum requirements, allowing comfort to be properly considered as an essential feature, alongside other needs such as crashworthiness and fire safety. This could help all organisations involved in rolling stock procurement.
RSSB's Chief Operating Officer, Johnny Schute, said: "This is a great opportunity for those who are embarking on train fleet design and interior overhaul now and in the future – to ensure the best available techniques and research are accessed to create even better customer experience for future rail passengers.
"Comfort can now be thought of as a fundamental requirement, and properly measured scientifically for the first time in rail, and not a nice-to-have addition, or something that has to be sacrificed in the name of safety or security."
On making early use of the new research, First Rail's Engineering Business Development Director, Martin Ward, said: "We've worked with RSSB to get in early and apply parts of this research to our current work on new rolling stock, and it's already proving its worth. In the past assessment and comparison was difficult without a quantified benchmark to work from.  This research has helped provide that, and we've even been able apply the method for dimensional and angle-based seat features, as well as the seat accessories criteria, even at a relatively late stage in the procurement process. I certainly recommend this work to other operators and suppliers working on specifications for future trains."
Related organisations
Related people