Ultra-high-speed rail study revealed for Pacific Northwest
Ultra-high-speed rail transportation could radically transform the Pacific Northwest by decreasing travel times, improving overall mobility and boosting economic growth.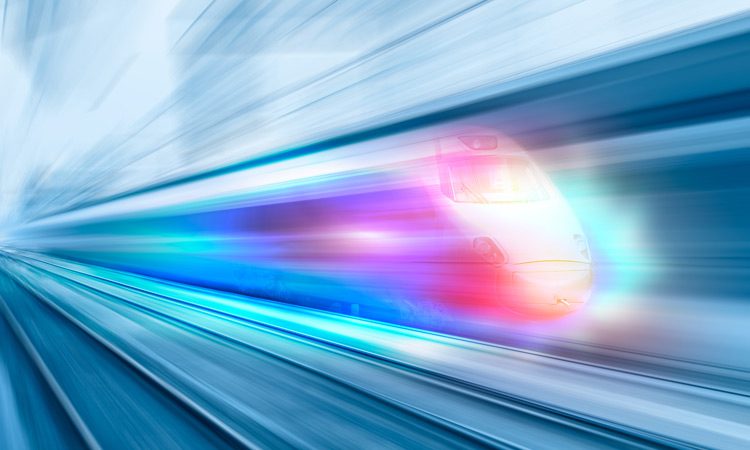 The ultra-high-speed system could travel at speeds exceeding 200mph via high-speed rail, magnetic levitation, or hyperloop technology. The proposed all-electric system would be stand-alone, rather than sharing or relying on existing infrastructure, and would include some elevated tracks and tunnels, with no level crossings with road junctions.
The Ultra-High-Speed Ground Transportation Business Case Analysis studied travel times of less than two-hour trips between Vancouver, British Columbia and Portland, Oregon, and one-hour trips between Seattle and each city. The study, which expands on a 2017-2018 preliminary examination, was delivered to the Washington State Legislature on 12 July 2019.
The study highlights several benefits, identifying potential areas for stations, plus funding and governance issues. It found that ultra-high-speed ground transportation could:
Create a new transportation spine in the region, transforming mobility for all residents
Draw new companies to the region and create an estimated US$355 billion in economic growth
Be built within the 2017 estimate of US$24 billion to US$42 billion in up-front construction costs
Provide between 1.7 million to 3.1 million one-way annual trips at start-up, in what analysts called a conservative estimate
Generate between US$160 million and US$250 million in initial annual revenue
Improve the environment with a projected reduction of six million metric tonnes of carbon emissions in the first 40 years as travellers opt for the ultra-high-speed option rather than private vehicles or planes.
Washington Gov., Jay Inslee, said: "The prospect of uniting Washington, Oregon and British Columbia with an ultra-high-speed transportation system that propels us into the future is incredibly exciting. Imagine fast, frequent and reliable travel with the potential for zero emissions and the opportunity to better compete in a global economy. It could transform the Pacific Northwest."
British Columbia Premier, John Horgan, said: "Improving connectivity in the Pacific Northwest region through ultra-high-speed rail presents enormous potential for job and economic growth on both sides of the border. This study confirms the numerous benefits for British Columbians and gives us a clearer vision of what can be achieved when we all work together."
More analysis
The exact route and type of ultra-high-speed transportation has not been determined and would require more analysis. All trips are expected to include a stop in greater Vancouver, British Columbia, the Seattle metro area and Portland, Oregon. Some trips may also include additional stops in other cities, including: Surrey, British Columbia, Bellingham, Everett, Bellevue/Redmond, Tukwila, Tacoma, Olympia and Kelso/Longview in Washington.
Oregon Gov., Kate Brown, said: "Bringing high-speed rail to the Pacific Northwest will deepen and accelerate the growth of our economies, all while contributing to our efforts to combat climate change. I appreciate our partners' leadership, commitment and coordination in taking on a project of this scale."
In partnership
The business case study was overseen by the Washington State Department of Transportation, in partnership with the Oregon Department of Transportation, the Province of British Columbia and Microsoft, which all shared in the costs. Both studies grew out of ongoing Cascadia Innovation Corridor planning efforts, a cross-border coalition bringing together business, academic and government leaders to build a global hub of innovation and commerce in the Pacific Northwest.
Microsoft President, Brad Smith, said: "High-speed rail will shrink travel times throughout the Cascadia Innovation Corridor, providing a strong transportation core for our region. These findings highlight the transformative impact of this service, and we're encouraged to see cross-community support for the next phase of this international project."
An advisory committee, representing public, private and non-profit sectors from Washington, Oregon and British Columbia, provided input during the year-long technical analysis. The study was completed by consultant WSP along with Steer Davies Gleave, EnviroIssues, Paladin Partners and Transportation Solutions.