Network Rail deploys 'Extreme Weather Action Teams' during heatwave
As temperatures continue to soar across the UK this week, Network Rail has activated its 'Extreme Weather Action Teams' (EWATs) to ensure passengers are kept safe and the railway keeps running as reliably as possible.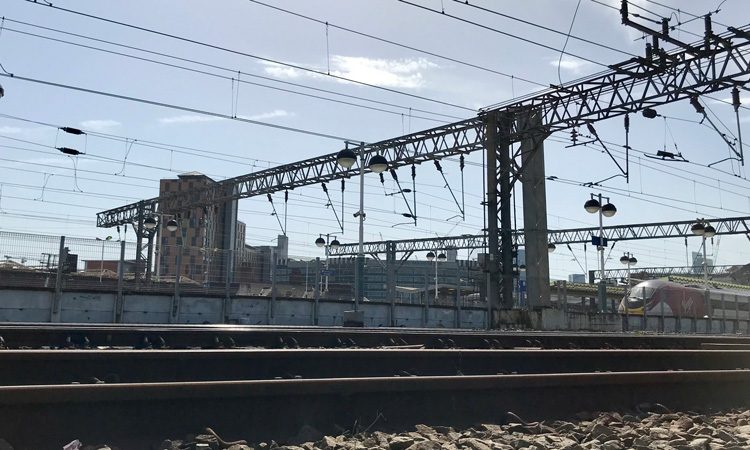 The hot weather, particularly direct sunlight, can cause track temperatures to rise to more than 50°C.
Nick King, Network Services Director at Network Rail, said: "Keeping passengers safe and moving are our top priorities during this heatwave. That's why we sometimes have to put speed restrictions on to prevent our rails – that can be over 20 degrees hotter than air temperatures – from buckling which can derail a train and cause huge delays." 
The UK's rail network is made of 20,000 miles of steel track, which absorbs heat easily. When steel becomes very hot it expands and if there is no room for the rail to expand further, this can cause the rail to buckle. If rails buckle the line must be closed for repair before trains can run again.
With UK heat records expected to be broken tomorrow (25 July 2019), Network Rail has activated its EWATs up and down the country.
Railway staff have been preparing for this challenge on the West Coast main line south of Crewe, in the West Midlands and on the Chiltern line.
James Dean, Chief Operating Officer for North West and Central, said: "Keeping passengers moving is always our top priority. But we want people to be prepared. If the soaring temperatures do lead to us having to put in place slower speeds for safety reasons, please bear with us our engineers work to fix the problem. It may mean some journeys take longer."
Since the last hottest summer in 2003, in 2018, Network Rail have reduced the number of buckled rail incidents by 83 per cent.
When installing steel rails, Network Rail uses a process called 'stressing' to protect against buckling. Stressing the rails allows the infrastructure manager to set the range of temperatures the track can comfortably cope with. Stressing the rails to cope with higher summer temperatures would mean making them less able to cope with low temperatures during the winter. The UK's rails have a stress-free temperature of 27°C, the average summer rail temperature in the UK.
Train operator, Southeastern, has already stated it will be running significantly fewer services on 25 July 2019. It said in a press release: "Southeastern will be running significantly fewer services [on Thursday] and many trains will be much busier than usual. Those trains that do run will take longer to complete their journeys – particularly on longer-distance routes."
Elsewhere, on the UK's Wessex route, route Managing Director David Dickson, said: "With temperatures expected to exceed 35 degrees across the route [this week], getting passengers to their destinations safely is our top priority. We will be doing all we can, along with our colleagues at South Western Railway, to keep passengers moving safely and comfortably throughout the heatwave."