Women into Construction work experience programme launched
Eight women from the West Midlands have secured jobs or received employment offers within the construction sector, supporting the delivery of HS2, thanks to a pilot work experience programme.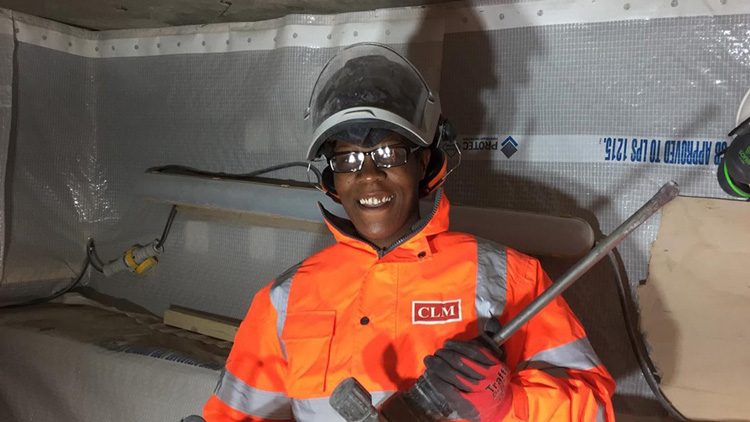 The Women into Construction programme, a work experience programme, launched by HS2 Ltd, has been designed for the unemployed, those looking for new opportunities and individuals from disadvantaged and under-represented groups. It aims to tackle the gender gap in the construction sector and ensure that local people benefit from the jobs and opportunities that HS2 is creating.
Fifteen women, aged 24-54, signed up for the six-week programme, which was developed, funded and delivered by HS2 Ltd, Women into Construction, West Midlands Combined Authority, South and City College, and supported by DWP, Birmingham City Council and the National Careers Service.
Following an initial two-week employability course, all 15 women gained their Health and Safety Level 1 accreditation, and 93 per cent achieved their CSCS (Construction Skills Certificate Scheme) card, which means they can work on construction sites and have the appropriate training and qualifications. The women then moved on to complete four-week work experience placements with HS2 Ltd and local companies within its supply chain.
The work placement element of the programme, delivered in partnership with local companies helping to deliver Britain's new railway, gave the women first-hand experience of the roles and opportunities that HS2 is creating.
Now, just six weeks later, over half of those who enrolled onto the programme have secured a job or employment offer in the construction sector, supporting the delivery of HS2.
HS2 Ltd's Skills Manager, Julie Venn Morton, explained: "Women are vastly underrepresented in the construction industry and that's a trend that we're passionate about reversing. With over 30,000 jobs expected to be supported by the project at the peak of construction, HS2 really does open up opportunities for people from all walks of life. This pilot project has shown that not only are women keen to get into the sector, but employers are actively looking to recruit them.
"This is just the start of what we're striving to achieve at HS2. Women have a crucial role to play in the delivery of Britain's biggest engineering project and we'll continue developing innovative practices to ensure we bring them on board."
Alison Tucker, Project Manager at Women into Construction, said: "We're delighted to have partnered with HS2 Ltd, its supply chain and organisations in the West Midlands to deliver this pilot programme, and I hope it opens the doors for many more women in the months and years ahead.
"Construction programmes on the size and scale of HS2 really don't come around very often, and it's amazing that local women, who had no idea whether a role in construction was for them, are now part of the team helping to deliver this transformative rail project."
Related topics
Related people