CEO of BVG to join DB Management Board as part of new structure
Dr Sigrid Nikutta will begin her tenure as a member of the Management Board in January 2020, heading Deutsche Bahn's freight transport business.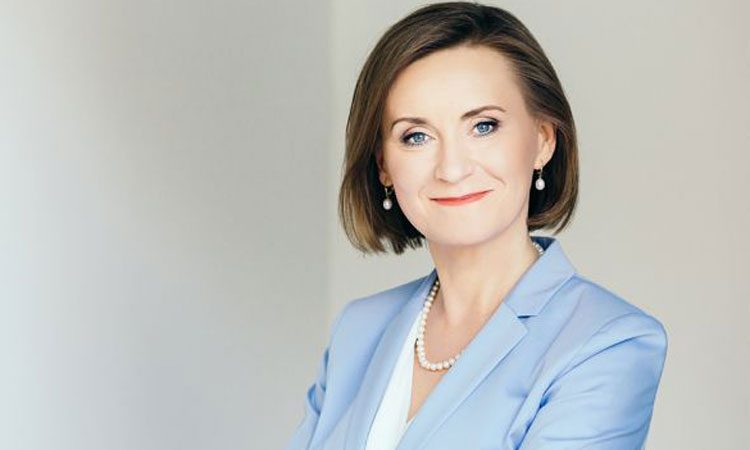 Copyright: BVG
The CEO of Berliner Verkehrsbetriebe (BVG), Dr Sigrid Nikutta, has been appointed to the Management Board of Deutsche Bahn AG after DB's Supervisory Board approved a new management structure.
Michael Odenwald, Chairman of the Supervisory Board, said: "There is a lot of work to do in freight transport if we are to meet the company's ambitious goals. Restructuring the Management Board will give Dr. Nikutta the decision-making flexibility she will need."
Nikutta will begin her tenure in the role from 1 January 2020, assuming the newly created role of Member of the Management Board responsible for Freight Transport. Other responsibilities will include heading DB's freight transport business as Chair and CEO of DB Cargo. She previously worked at DB Cargo, from 2001 to 2010, responsible for block train transport, amongst other things, and also sat on the Management Board of DB Schenker Rail Polska.
Chairman of the Management Board and CEO of DB said: "We are looking forward to working with Sigrid Nikutta and joining forces to tackle the work ahead of us."
Expansion of fleet
DB's Supervisory Board has also approved the further expansion of the long-distance fleet, providing a €1 billion investment to allow for the order of 137 ICE 4, 23 ECx, and 17 KISS trains. The purchase of 30 additional high-speed trains was also approved, which will result in a significant increase in the number of seats available on the high-speed Cologne-Rhine-Main and Munich-Berlin lines, amongst others. An estimated 11,400 seats will be available on long-distance trains beginning in December 2022, as well as eight bicycle spaces per train.
In addition to this investment, DB Long Distance will be investing €500 million into expanding its ICE maintenance depots. Both investments are expected to create hundreds of new jobs as a result, benefiting the economy as well as the company.