SBB Board of Directors appoint Vincent Ducrot as new CEO
Ducrot will return to SBB for the first time since 2011 and succeed predecessor, Andreas Meyer, at the beginning of April 2020.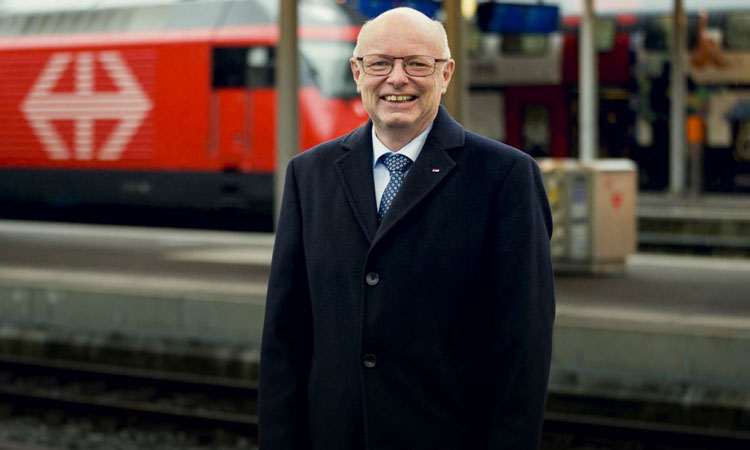 Credit: SBB/CFF/FFS
The SBB Board of Directors has announced the appointment of Vincent Ducrot as the new CEO of SBB.
Currently employed as President of Transports Publics Fribourgeois (TPF), Ducrot's tenure in his new position will begin in April 2020. The current CEO, Andreas Meyer, will step down from the position at the end of March 2020.
Chairwoman of the Board of Directors, Monika Ribar, said: "Vincent Ducrot knows the integrated railway system inside out and is extremely well connected in the public transport sector, in politics and with social partners. SBB's focus is on stabilising and improving its core business, but also pursuing a careful policy of further development. Vincent Ducrot is the ideal person for the challenges ahead."
After previously working for SBB from 1993 to 2011, spending 10 years as Head of Long-Distance Services, Ducrot has since successfully managed TPF for eight years and has been the Vice President of the Public Transport Union since 2017.
On the subject of his new position, Ducrot emphasised how important dialogue with employees, customers, buyers and social partners is to him, and that, when operating a railway, quality is essential: "Safety, punctuality and cleanliness are my top priorities. This also includes providing good customer information for passengers, particularly in the event of disruption to services."