Network Rail publish action plan detailing future relationships with SMEs
The plan outlines Network Rail's recognition of the importance of small and medium enterprises and its intention to work closer with them.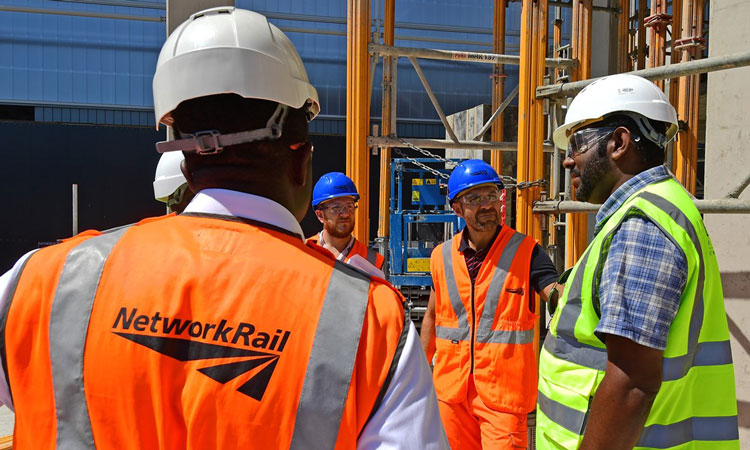 Credit: Network Rail
Network Rail has released its plan of action for future relationships with small and medium enterprises (SMEs), including working more effectively and closely and listening better to businesses. The plan also outlines how Network Rail intends to achieve the government target of 33 per cent of its annual expenditure to be spent through SMEs by 2022.
The plan focuses on six areas of improvement: engagement, pre-procurement, procurement, contract management, supplier management and innovation, and is designed to create a more mutually beneficial partnership.
With SMEs providing approximately 16 million jobs nationwide, Network Rail recognises the importance of SMEs to Britain's local communities and economy.
Commercial Director at Network Rail, Ken Blackley, said: "The SME action plan is an excellent opportunity to build on what we've learnt from speaking to businesses in our supply chain and listening when they tell us we haven't always got it right. The steps we are taking will make us easier to do business with, from simplifying our processes and providing clarity on what we want from suppliers, to better supplier management, clearer sourcing pipelines and a move away from zero-value frameworks."
The action plan has been developed in response to feedback from focus groups with SMEs and engagement with working groups including the Rail Industry Association (RIA), Railway Industry Contractors Association (RICA), the Civil Engineering Contractors Association (CECA), the Rail Safety & Standards Board (RSSB), Midlands Rail Forum (MRF), the Department for Transport (DfT) and the Department for Business, Energy & Industrial Strategy (BEIS). 
Blackley has been appointed as a central SME champion at Network Rail, and regional SME champions are also being appointed. As well as continued working and focus groups, there will also be future 'Meet the Buyers' events in order to increase face-to-face discussions with suppliers.