ADIF joins Eress partnership as eighth European partner
The addition of ADIF to the partnership represents the infrastructure manager's commitment to the European community and sustainable development.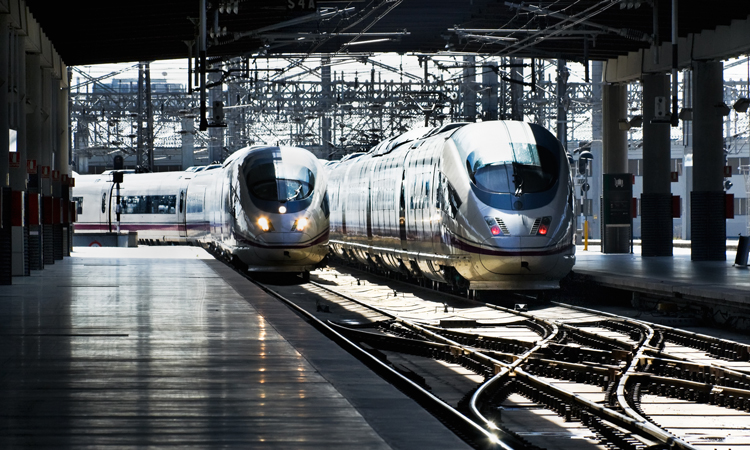 As of 1 January 2020, the state-owned Administrator of Railway Infrastructures in Spain, ADIF, has become the eight European partner of the Eress partnership. 
Leading the industry as as a point of intersection between the energy and railway sectors, Eress provides the Erex IT solution, which accurately bills the energy consumed by trains. The solution performs actual calculations for each train company's invoices, in one or more countries.
As a result, infrastructure managers and train operators are able to benefit from imported, secured, allocated, settled and distributed data, following national and international requirements. 
President of ADIF, Isabel Pardo de Vera, said: "It is key for ADIF to be ready to face the new challenges that the liberalisation of the passenger service will bring up. The deadline set by the EU for the supply and invoicing of energy based on the amount of electricity effectively consumed by each train is fast approaching. Therefore, it is important for us to ensure that we will be ready to enforce a single system already implemented in seven other European countries."
Pardo de Vera continued: "In addition, it is important for us to learn from the successful experiences in Norway, Belgium, Denmark, Switzerland, Sweden, Netherlands and Finland that have already overcome the challenge. We hope that the agreement we have just signed with ERESS on the 1 January 2020 will help us succeed in our goal of implementing this system under a framework of certainty, confidence and transparency."
One of ADIF's main focuses is a spirit of responsible social commitment to the European population, providing the foundation to manage the infrastructure company within Spain. Discussion and honesty when connecting with interest groups form the backbone of this outlook, ultimately contributing to the sustainability of their responsibilities. 
Should other European countries follow ADIF's example, the rail industry has the opportunity to reduce the need for electrical power equal to the usage of 35 million European households. 
Dyre Martin Gulbrandsen, Eress Director, said: "As Spain puts the Erex system into production, we see this as another major milestone for the standardisation of settling traction energy throughout Europe. The Eress organisation has been working closely with ADIF to be able to take this step into the future. The Eress organisation has seen continual growth recently, and the fact that Spain running its data on the Erex system again confirms that we are absolutely prepared to satisfy even the most demanding requirements."