CEO of Lineas wins 2020 European Railway Award
At the 13th annual award ceremony, Geert Pauwels became the first CEO of a rail freight company to receive the European Railway Award.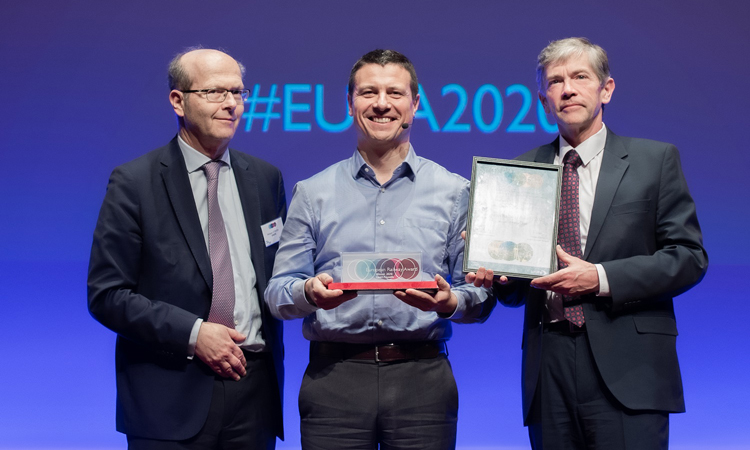 Credit: Lineas
At the 13th annual European Railway Award in Brussels, Geert Pauwels, CEO of Lineas was awarded the 2020 European Railway Award – this is the first time in the award's history that a CEO of a rail freight company has received the prize.
On the subject of his win, Pauwels said: "I am extremely proud. This is recognition for the hard work of all our colleagues, for the trust of our shareholder, and for the belief of our customers in what we do. We will continue to pursue modal shift in Europe, expand our Green Xpress Network, and help our customers optimise their supply chain with positive impact on climate and mobility."
Following beginning his role as CEO in 2009, Pauwels successfully led Lineas out of near-bankruptcy before realising the privatisation of the company – with the entry of private equity group Argos Wityu – and then setting out for European expansion with the launch of the Green Xpress Network.
The European Railway Award is jointly organised by the Community of European Railway and Infrastructure Companies (CER) and the Association of the European Rail Supply Industry (UNIFE).
Libor Lochman, Executive Director of CER, said: "The successful privatisation of Lineas, its innovative rail offering, and the clear vision for modal shift are a true inspiration. Geert Pauwels has led the way in showing the positive impact of rail, not only as a transport solution, but also as the answer to societal issues such as climate change and road congestion."
The European Railway Award jury praised him for the successful transformation of a declining division of the Belgian Railways to the largest private rail freight company in Europe, and for the launch of the unique and innovative Green Xpress Network.
During the ceremony, Pauwels called on decision-makers within and outside the sector to unite behind the modal shift: "The time is now. We have 10 years to drastically shift to sustainable transport and keep our climate targets achievable. Let's seize the opportunity with the Green Deal to create the right context for the modal shift. Let's reinvent rail and again challenge the status quo of how we do transport. We need everyone present here to unite behind this single purpose of modal shift: rail companies, infrastructure managers, policymakers, everyone. By 2030, I hope to see that rail has become the backbone of the European transport system."