SBB announces modernisation plans for 44 ICN tilting trains
The project will commence from 2021 until 2029 and is the largest vehicle modernisation in the history of long-distance transport at SBB.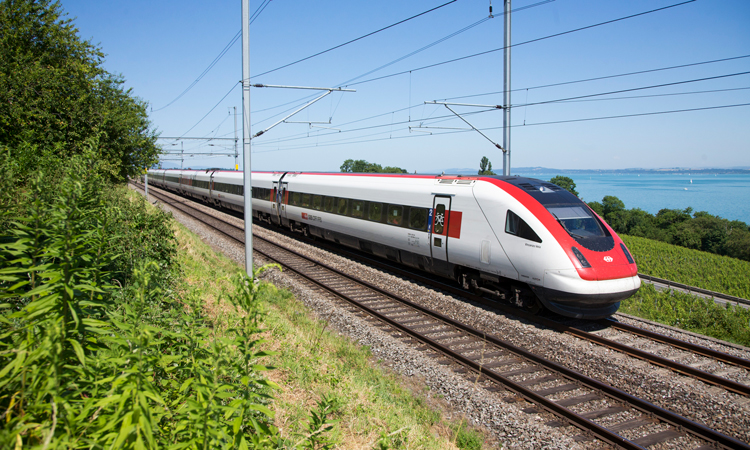 Credit: SBB CFF FFS
Swiss Federal Railways (SBB), the national railway company of Switzerland, has announced its plans to undertake the largest vehicle modernisation in the history of its long-distance transport division by comprehensively modernising its 44 Intercity (ICN) tilting trains. Originally purchased between 1999 and 2005, SBB's ICN tilting trains are mainly used on the Genève-Aéroport – Biel / Bienne – Basel / St. Gallen routes and on the north-south axis.
The ICN tilting trains have an average lifespan of approximately six million kilometers, and have now reached the middle of their lifecycle. As a result, SBB will renew and modernise the trainsets after every six million kilometers travelled in order to make them fit for an additional 20 years service.
Works including a completely new interior design, a modernised customer information system and better mobile reception, which is accommodated by the installation of laser-perforated panes. The trains will also benefit from a revised lighting concept, new upholstery and seat covers, new carpets, side wall tables with integrated sockets, an upgraded restaurant, a redesigned family zone and new tables in the business zone. Where necessary and possible, SBB will adapt the vehicles to the requirements of the Disability Equality Act.
The modernisation works will be undertaken at the SBB Yverdon-les-Bains plant and is expected to span eight years, commencing in 2021. Approximately 110 employees will be involved within the programme, with a completed prototype expected by the end of 2022. To efficiently conduct the necessary works, the trainsets will be hollowed prior to modernisation and reassembled upon completion.
Related organisations
Related regions