Northern refurbishes 268 trains in £100m investment programme
The refurbishment programme, one of the biggest in the UK, is creating skilled jobs and supporting the economy in the north of England.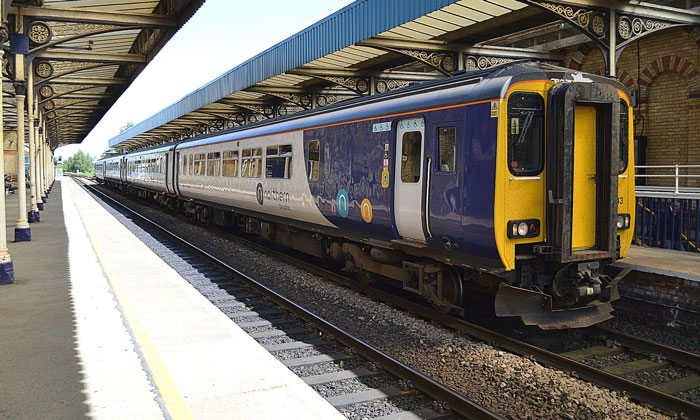 Arriva Rail North (Northern) is refurbishing 268 trains as part of a modernisation programme worth almost £100m. 
Each refurbished train will see customers benefiting from improved seating, at seat power, fully accessible toilets (including baby changing facilities), free Wi-Fi, digital customer information screens, sustainable lighting and improved CCTV. They will also have new flooring and an external repaint, and on-board systems and engines will be completely overhauled to improve reliability. 
The programme, which is being conducted at eight train maintenance depots across the country, has supported 180 existing jobs and led to the creation of 105 new jobs. 
These highly skilled jobs cover all elements of the rebuild programme and include electricians, bodywork engineers, computer programmers, commercial painters, textile specialists, mechanics, maintenance crews and project managers. 
"The refurbishment programme is significant and complex and requires the support and expertise of specialist suppliers across the north of England, as well as other parts of the UK," stated Ben Ackroyd, Engineering Director for Northern. "We are pleased that the £100m investment has supported and created hundreds of jobs and injected millions of pounds into the northern economy." 
Each refurbished train requires the skills of around 20 different specialists. 
Rachel Hawksworth, project manager at Leeds-based Chrysalis Rail, which specialises in train carriage refurbishment and enhancements said: "We currently have 32 people working on the Northern refurbishment programme. Due to the contract we have been able to invest in colleague training and apprenticeships which means we are up-skilling our employees." 
James Brown, Director of Engineering at Belvoir Rail, added: "Working with Northern on this refurbishment project has massively raised our profile within the rail industry, allowed us to expand our premises and, more importantly, has enabled us to add more employees. This includes people with specific skill-sets but also people with no previous skill in this area – allowing them to develop their range of abilities."