MBTA deploys IoT platform on its diesel locomotives
The Wi-Tronix platform combines edge processing with advanced systems like Visual Intelligence and Artificial Intelligence to detect and interpret actionable information that improves railway safety in real-time.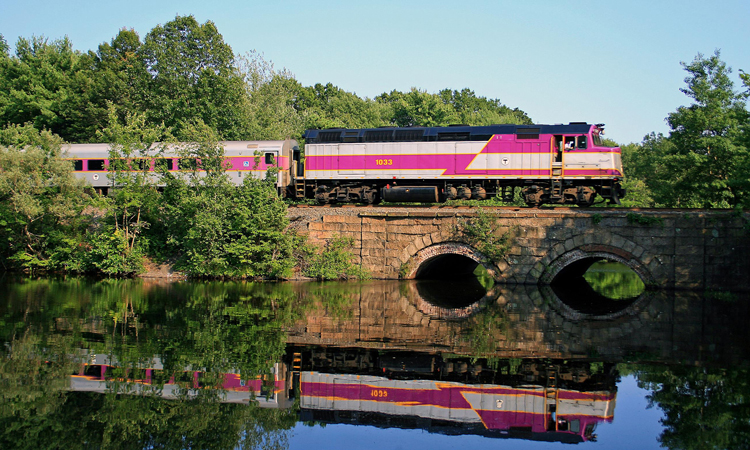 Credit: Massachusetts Bay Transportation Authority
The Massachusetts Bay Transit Authority (MBTA) is continuing its deployment of the Wi-Tronix Violet Edge IoT Platform on its diesel locomotive fleet.
This will equip the rest of their trains with safety, fuel management, transportation, maintenance and video solutions, aimed at enhancing safety and improving service reliability.
The full deployment will include video systems, in-cab mobile device detection, edge processing alerts for safety and operations, with a connected solution that enables fast, efficient response to emergency situations or incident investigation.
"The MBTA is focused on safety and service reliability," said Ryan Coholan, Chief Railroad Officer for MBTA. "Deploying the Wi-Tronix Violet Edge IoT Platform across all of our diesel locomotive fleets will provide MBTA with a powerful combination of edge processing, connectivity, analytics, cloud processing, and real-time information to increase safety, reliability and efficiency. This is about how we can better serve our customers, the ridership of MBTA."
"Wi-Tronix is pleased to work with MBTA, and is excited about bringing more safety, efficiency and reliability enhancement solutions to their full fleet," said Larry Jordan, President and CTO of Wi-Tronix. "We are committed to supporting MBTA on their goal to provide what is best for their operators, crew, pedestrians and the public."
Wi-Tronix has been working with the MBTA since 2015.